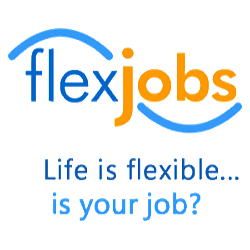 Boulder, CO (PRWEB) April 14, 2014
Remote jobs for professionals grew 118 percent last year, according to new analysis by FlexJobs, a company that specializes in remote job listings and the online job market. The data analyzed by FlexJobs compared the number of professional-level jobs that allow people to work from home posted in 2012 versus 2013.
"The growth in remote jobs since 2007, when I founded FlexJobs, is amazing," shared Sara Sutton Fell, CEO of FlexJobs. "I strongly believed that we were tapping into a promising market back then, but it's thrilling to see the increase in both volume and variety of top companies integrating telecommuting options as part of their workplace culture. This year is looking to be another big growth year in terms of remote job opportunities."
Several career fields stood out in terms of the growth of remote job opportunities over the last year, according to FlexJobs' data. The career fields with the highest increase in at-home job listings include:

Retail increased 85.04%
Travel & Hospitality increased 68.18%
Medical & Health increased 64.16%
Insurance increased 51.78%
Bilingual increased 49.43%
Global Workplace Analytics' studies find that on average, a telecommuter is college-educated, 49 years old, and earns an annual salary of $58,000 while working for a company with more than 100 employees. By that same measure, the consulting and research firm, which focuses on the business case for emerging workplace strategies, reports that 75 percent of employees who work from home earn over $65,000 per year, putting them in the upper 80th percentile of all employees, home or office-based.
"Not only has technology made it possible to work outside of a traditional office building, but now there are so many tools available that help increase effective communication," added Sutton Fell. "Smart companies are embracing remote work because of its productivity and cost benefits, and because it's truly possible to have a cohesive, collaborative, and successful remote team."
In fact, Gallup recently conducted an extensive employee engagement study and found that employees who have a remote component to their job arrangements are more engaged than those who spend no time working remotely. Employees who spent 20-50 percent of their time working remotely were both the most engaged and among the lowest level of "actively disengaged" employees.
To learn more, visit: http://www.flexjobs.com/blog/post/work-from-anywhere-jobs-increase-118/
About FlexJobs
FlexJobs is the leading online service for professionals seeking telecommuting, flexible schedule, part-time, and freelance jobs. With job listings in over 50 career categories and opportunities ranging from entry-level to executive, freelance to full-time, FlexJobs offers job seekers a safe, easy, and efficient way to find professional and legitimate flexible job listings. Having helped over a half million people in their job searches, FlexJobs has been featured on CNN, the Wall Street Journal, Forbes, and Good Morning America, among hundreds of other trusted media outlets and is a proud partner in the 1 Million for Work Flexibility initiative.