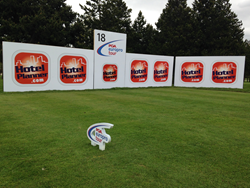 HotelPlanner.com's commitment to the Tour is brilliant, and we are delighted they will be sponsoring the HotelPlanner.com PGA EuroPro Tour this season.
(PRWEB) April 11, 2014
The PGA EuroPro Tour is delighted to announce HotelPlanner.com will be the title sponsor of Europe's leading satellite tour in 2014.
Offering direct access to the Challenge Tour through the final Order of Merit, HotelPlanner.com PGA EuroPro Tour players will compete for over £700,000 of prize money in 2014, with the top five golfers at the end of the season awarded a category on the 2015 Challenge Tour.
As well as title sponsoring the UK and Ireland's leading tour, HotelPlanner.com will also be assisting Europe's best young golfers by offering fantastic discounts as well as free hotel room credit for players to use at HotelPlanner.com.
Providing vital experience of life on tour, players will compete in 16 main events at some of the UK and Ireland's premier golfing venues, including The Belfry (Brabazon Ryder Cup Course), Prince's, The Oxfordshire and The Carrick on Loch Lomond.
Highlights of every event are broadcast on Sky Sports in the UK, and on networks around the world including Fox International across Asia, Fox Sports Australia, Fox Sports in Turkey, Greece, Malta and Cyprus and StarHub in Singapore. In addition, every event is available to watch on demand in high definition on the Tour's YouTube channel.
Tim Hentschel, CEO of HotelPlanner.com, said: "HotelPlanner.com's previous sponsorship of the PGA EuroPro Tour proved to be an exceptional placement, for 2014 it is exciting to become the title sponsor for this year's season.
"With free hotel room giveaways for fans and guaranteed lowest hotel prices only found on HotelPlanner.com, we look forward to bringing tremendous value to the Tour for both traveling players and loyal fans alike."
Daniel Godding, Director of Operations at the PGA EuroPro Tour added: "HotelPlanner.com's commitment to the Tour is brilliant, and we are delighted they will be sponsoring the HotelPlanner.com PGA EuroPro Tour this season.
"HotelPlanner.com is a company which fits in perfectly with the Tour, and I know the players will be very pleased with the benefits of having such an organisation sponsoring the Tour.
"Part of life on tour is the constant searching for the best hotel rates close to each course the Tour visits. HotelPlanner.com does that hard work for the players, so to have them on board as title sponsor is excellent."
The HotelPlanner.com PGA EuroPro Tour season commences on April 15 on the legendary Brabazon Course at The Belfry, the spiritual home of the Ryder Cup.
HotelPlanner.com provides online services to the global group hotel sales market. Its service ensures the lowest rates by allowing customers to receive quotes online directly from hotel group sales managers. The company also provides mobile applications for booking group hotel reservations and owns and operates Meetings.com, a site that provides information on meeting and banquet venues around the world for corporate and association meeting planners. Its services allow customers to book hotels for business meetings, conferences, conventions, family reunions, weddings, extended stays, tours, military reunions, church events, and group travels. HotelPlanner.com was founded in 2002 and is based in West Palm Beach, Florida. The company opened its European headquarters in London, United Kingdom in 2012 and its Las Vegas western regional office in January 2014.