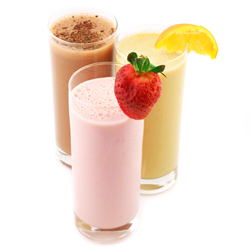 White Marsh, MD (PRWEB) April 14, 2014
TIC Gums released its latest educational video explaining the Ticaloid® Ultrasmooth system as the solution to decrease the perceived awareness of particles associated with instant protein beverages.
Ticaloid® Ultrasmooth, a cold water hydrocolloid system, dissolves easily and effectively decreases the perception of particulates in the finished beverage as opposed to using a single-ingredient hydrocolloid, allowing consumers to experience textural benefits upon reconstitution.
Focused on instant protein beverages, the latest TIC Gums video tutorial walks manufacturers through not only emerging trends, but also the associated benefits of applying the Ticaloid® Ultrasmooth system to their products.
As awareness around health science increases, demand for health-conscious meal alternatives and supplements is on the rise, and in turn, so are the challenges associated with these nutritionally fortified products. Supplemented with vitamins, minerals, fiber and protein, instant protein beverages offer essential nutrients brought together in a small but mighty package. Those healthy ingredients also tend to produce an end product consumers describe as gritty, grainy or chalky. TIC Gums solves this textural issue with Ticaloid® Ultrasmooth.
Customers new to protein beverages have different textural expectations from those of body builders and athletes. As expectations resulting from consumers' more sophisticated pallets continue to grow, improving taste alone will not rectify even the smallest of textural issues.
TIC Gums encourages manufactures to contact their in-house food scientists, known as Gum Gurus®, in order to identify and determine the best solution to fit their specific texture challenges.
###
TIC Gums is a global leader in advanced texture and stabilization solutions for the food industry. Food and beverage companies rely on TIC Gums to improve the texture, stability, consistency, nutritional profile and shelf appeal of their products. Legendary customer service, high quality standards, and the unrivaled knowledge of our Gum Gurus® have made TIC Gums the industry leader for more than 100 years. If you have any questions, please call our Gum Gurus® at +1 (410) 273-7300 or chat with us online at http://www.ticgums.com/chat.