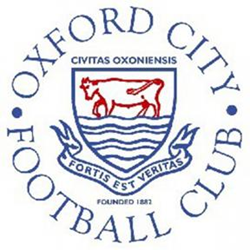 Deerfield Beach, FL (PRWEB) April 14, 2014
Oxford City Football Club, Inc. (OTCQB:OXFC) the parent company to Oxford City Broadcasting Network OCBN on 740 AM South Florida, will interview RenuEn Corporation's CEO on the Oxford City Financial Report.
Chairman & CEO Jeff Nemes will be interviewed today on The Oxford City Broadcasting Network Talk Radio's "The Oxford City Financial Report". The interview will begin at 3:05pm EST and streamed live at http://www.oxfordcitybroadcasting.com .
Jeff Nemes will be addressing RenuEn shareholders and discussing the company's record breaking First Quarter sales numbers. In addition, he will be discussing his rapidly expanding Energy Solutions Program as well as the Company's recent acquisition of West Palm Beach based SDI Solar, Inc. and other corporate updates.
Since taking over as CEO, he has organically grown the company from zero revenue to over $1,300,000 in sales revenue in the first quarter of 2014 giving the company positive earnings for the first time in its history. This rapid growth has positioned the company as one of the fastest growing Renewable Energy Companies in Florida.
We encourage all investors, institutional analysts, industry professionals, customers and others who are interested in learning more about recent developments at RenuEn Corp., to tune in and listen live on 740 AM South Florida or online at http://www.oxfordcitybroadcasting.com . Interview details are as follows:
Live Interview on Oxford City Broadcasting Network (OCBN) on 740 AM
Stream: http://www.oxfordcitybroadcasting.com
Date: April 14, 2014
Time: 3:05pm EST
Network: Beasley
Station: 740 AM South Florida
About RenuEn
RenuEn Corporation is a Renewable Energy Development, Engineering, Procurement and Construction (EPC) Company. The company focuses on Renewable Power projects and the development of solar, geothermal and other renewable energy strategies installing energy saving products and services for residential and commercial clients.
More information is available at http://www.RenuEn.com.
About Oxford City Broadcasting
OCBN on 740 AM is recognized as a innovator in Financial Markets, Entertainment, Sports and Talk Radio. Our philosophy is to provide the top media content in the world. We offer a wide and varied range of entertaining and informative programming while serving the community with important information such as local news, weather, road reports and local events.
About Oxford City FC (OTCQB:OXFC)
http://www.oxfordcityfc.com
Oxford City is a diversified holding company, which controls four portfolios.
The First Portfolio (OXFC Sports Portfolio)
The OXFC Sports Portfolio have a controlling interest is the largest publicly traded diversified portfolio of professional sports teams in the world. Oxford City's portfolio contains a 132-year-old professional football club Oxford City FC, which plays in the Conference North Division of the English Football Association. They also own Oxford City Nomads, which plays in the Hellenic League Premier Division of the English Football Association. Oxford City owns Oxford City Futsal, which plays at the highest level of Futsal in England and has one of the best teams in the UK. Most recently the company has acquired Oxford City Basketball, which plays their games in the EBL, English Basketball League.
The Second Portfolio (OXFC Academic Portfolio)
The OXFC Academic Portfolio owns a diversified portfolio of academic institutions. OXFC owns Oxford City Sports College in Oxford and CIT University in the United States, which expects to have its first brick and mortar campus in the United States in South Florida in the near future to strategically put the University in a tremendous position for the future.
The Third Portfolio (OXFC Media & Entertainment Portfolio)
The OXFC Media & Entertainment Portfolio owns a diversified portfolio of media & entertainment companies. OXFC owns Oxford City Broadcasting Network (http://www.oxfordcitybroadcasting.com), which is broadcasted on 740AM in Florida that reaches from Miami, Florida to Jupiter, Florida. OXFC has acquired 1882.tv, which will become the global television platform for the company and their interests. Oxford City's 24 hour television programming which will broadcasted around the world will feature the live radio show "The Oxford City Financial Report", cover all of Oxford City's professional sports teams, and provide continuously programming.
The Fourth Portfolio (OXFC Real Estate & Property Management Portfolio)
The OXFC Real Estate & Property Management Portfolio controls a diversified portfolio of real estate including Oxford City Stadium, Oxford City Indoor Arena, and the Oxford City 3G Training Facility. OXFC benefits from these facilities both in usage and in rental income.
Safe Harbor
This press release contains forward-looking statements within the meaning of Section 27A of the Securities Act of 1933, as amended, and section 21B of the Securities and Exchange Act of 1934, as amended. Readers are cautioned not place undue reliance on these forward-looking statements, which are only predictions and only speak as of the date hereof. Forward-looking statements usually contain the words "estimate," "anticipate," "believe," "plan," "expect," or similar expressions and are subject to numerous known and unknown risks and uncertainties. These risks and uncertainties could cause the Company's actual results to differ materially those indicated in the forward-looking statements. Investors are encouraged to carefully review regulatory filings prior to investment consideration. Past performance is no guarantee of future success or that there cannot be losses or business interruption. The Company is in a rapid growth sector that may or may not continue to grow in the future and therefore poses risks that may be different than other investments. Management regularly provides news and additional information believed to be true and accurate at the time of dissemination but has no requirement to modify, comment or change in the future should circumstance change or information prove to be inaccurate for any reason. Additionally, the Company makes every effort to comply with all applicable laws. The definitive agreement associated with this acquisition has not been signed and is subject to a shareholder vote.