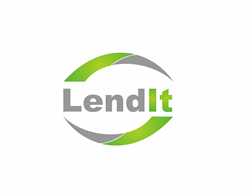 More than 40 recognized and emerging leaders come together to sponsor LendIt 2014, the world's largest P2P & online lending conference.
New York, NY (PRWEB) April 14, 2014
LendIt (http://www.lendit.co), the world's largest P2P and online lending conference, announced today that Prosper and Funding Circle have signed on as Platinum and Gold Sponsors for its flagship event taking place at the Hilton Union Square in San Francisco, May 4 – 6.
Prosper and Funding Circle are industry leaders in consumer and small business P2P lending. They join the headline sponsor, Lending Club, as well as many other recognized and rising leaders including: Afluenta, Blue Elephant Capital Management, CAN Capital, CapitalSource, CircleBack Lending, Cloud Lending, CommonBond, Cross River Bank, Dealstruck, Direct Lending investments, First Associates, Insikt, Kabbage, Kingdom Trust Company, LendInvest, LendKey, Merchant Cash & Capital, Millennium Trust, Nortridge, Notex360, OnDeck Capital, Opus Fund Services, Orchard Platform, Patch of Land, Pave, Patch of Land, PeerTrader, Pepper Hamilton, Prime Meridian, RainFin, Raiseworks, Realty Mogul, Richards Kibbe & Orbe, Shacom, SoFi, Strategic Funding Source and Upstart.
"Our sponsors know that LendIt attracts the brightest, most innovative minds in online lending," stated Peter Renton, founder of Lend Academy and co-founder of LendIt. "This year's sponsors represent an extraordinary cross section of the global industry, and their support and participation will deliver tremendous value to our attendees."
"Last year, LendIt proved to be the premier gathering for the P2P industry, and we're very pleased to be taking part in the second annual conference right here in San Francisco as a Platinum sponsor," said Ron Suber, President of Prosper. "Since last year's event, the P2P finance industry continues to surpass major milestones and proliferate at unprecedented levels. I am looking forward to once again presenting an update on the industry, as well as reviewing the market structure and where we're headed during my state of the industry address."
"Funding Circle is proud to support this industry-leading event," said Alex Tonelli, co-founder and managing director of Funding Circle. "As the largest international crowdlender focused on small businesses, we're particularly eager to demonstrate how Funding Circle's model has been successfully helping small business owners obtain the capital needed to innovate, expand and create new jobs."
The two-day conference will focus on such topics as how alternative data is affecting credit decisions, the regulatory landscape, the growing institutional participation, developments in small business lending and the future of the industry. Companies from around the globe will also showcase new technologies and platforms designed to support this maturing industry. LendIt is expected to attract international participants including institutional investors, financial analysts, private wealth managers, family offices, individual investors and media representatives.
Attendees are encouraged to register in advance in order to ensure ticket availability. Additionally, LendIt has room blocks at discounted rates, available for a limited time, at the Hilton. Attendees can register and book their rooms at http://www.lendit.co/2014/.
Buy-side institutions interested in purchasing their LendIt 2014 tickets with soft-dollars, via Instinet, should contact dara(at)lendit(dot)co.
Press Registration Information
Credentialed members of the news media may receive complimentary registration which includes access to the entire program including the exhibit hall. If you are a member of the media and interested in a press pass, please email press(at)lendit(dot)co.
About LendIt
LendIt is the preeminent global conference organization dedicated exclusively to the P2P and online lending industry. LendIt events showcase leading and emerging online lending platforms, the ecosystem of Big Data companies that are serving the sector, as well as the Wall Street firms that are providing innovative financing structures and investment capital to this rising asset class. In addition to the leading P2P and online lending platforms, LendIt 2014 is expected to draw institutional investors, financial analysts, private wealth managers, family offices, individual investors and media representatives from across the globe.
About Prosper
Prosper Funding LLC ("Prosper") owns a leading peer-to-peer financing platform to invest and borrow money (the " platform"). The Prosper platform connects people who want to invest money with people who want to borrow money. On the Prosper platform, borrowers list loan requests between $2,000 and $35,000, and individual and institutional lenders invest as little as $25 in each loan listing they select. Institutional investors can also elect to participate in the Whole Loan Program. Over the past six years, more than $1 billion in personal loans have originated through the Prosper platform. The unsecured personal loans are used by Prosper borrowers for a variety of purposes including paying down high interest rate debt and helping with small business funding. Learn more at http://www.prosper.com. Prosper Marketplace, Inc. is the parent company of Prosper Funding LLC.
About Funding Circle
Funding Circle is an online loan marketplace that connects small businesses looking for up to $500K with investors. One of America's greatest challenges is jumpstarting small businesses – banks and traditional lenders just aren't willing to make loans, demanding high interest rates or long wait times. At the same time, in the wake of the financial crisis, investors are searching for an asset class that promises strong risk-adjusted returns. Funding Circle was founded with the mission of addressing these two problems by connecting investors with small businesses to the benefit of both.