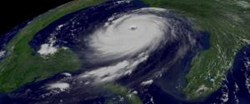 Timely, advance preparation can protect both you and your property from harm
Houston, Texas (PRWEB) April 11, 2014
The 2014 hurricane season is fast approaching. According to Robert Dobyns, president of A &D Propane, waiting until a tropical storm or hurricane is imminent in order to begin preparations is a bad decision. "Timely, advance preparation can protect both you and your property from harm," Dobyns stated. The following is a list of time-proven suggestions on how to get ready to weather the storm, should you so decide.
You should stock your home with supplies that may be needed during the emergency period. At a minimum, these supplies should include:
•Several clean containers for water, large enough for a 3-5 day supply of water (about five gallons for each person).
•A 3-5 day supply of non-perishable food.
•A first aid kit and manual.
•A battery-powered radio, flashlights, and extra batteries.
•Sleeping bags or extra blankets.
•Water-purifying supplies, such as chlorine or iodine tablets or unscented, ordinary household chlorine bleach.
•Prescription medicines and special medical needs.
•Baby food and/or prepared formula, diapers, and other baby supplies.
•Disposable cleaning cloths, such as "baby wipes" for the whole family to use in case bathing facilities are not available.
•Personal hygiene supplies, such as soap, toothpaste, sanitary napkins, etc.
•An emergency kit for your car with food, flares, booster cables, maps, tools, a first aid kit, fire extinguisher, sleeping bags, etc.
Additionally, having a convenient way to cook foods and heat water is essential. Make certain that you have a propane grill and/or propane cooker handy and a spare, filled LP gas cylinder.
Also, an excellent way to maintain your level of comfort in rural homes during periods prone to electric outages, is to install a propane powered generator. Propane is the preferred fuel for this application. It can be stored in large amounts, safely and for an extended period until needed for an emergency without the fuel losing its integrity, unlike gasoline or diesel. Of course, having the tank topped off prior to hurricane season, is a must.
Additional advance planning tips:
•Know your surroundings.
•Learn the elevation level of your property and whether the land is flood-prone. This will help you know how your property will be affected when storm surge or tidal flooding are forecasted.
•Identify levees and dams in your area and determine whether they pose a hazard to you.
•Learn community hurricane evacuation routes and how to find higher ground. Determine where you would go and how you would get there if you needed to evacuate.
•Make plans to secure your property:
•Cover all of your home's windows. Permanent storm shutters offer the best protection for windows. A second option is to board up windows with 5/8" marine plywood, cut to fit and ready to install. Tape does not prevent windows from breaking.
•Install straps or additional clips to securely fasten your roof to the frame structure. This will reduce roof damage.
•Be sure trees and shrubs around your home are well trimmed so they are more wind resistant.
•Clear loose and clogged rain gutters and downspouts.
•Reinforce your garage doors; if wind enters a garage it can cause dangerous and expensive structural damage.
•Plan to bring in all outdoor furniture, decorations, garbage cans and anything else that is not tied down.
•Determine how and where to secure your boat.
•If in a high-rise building, be prepared to take shelter on or below the 10th floor.
•Consider building a safe room.
Ultimately, hurricane safety preparedness is the responsibility of the individual. Deciding when to "hunker down" and when to flee are personal choices. These choices, however, should be made well in advance, based on rational criteria and not based on emotion during a time of crises. Plan for, don't react to, emergencies.
Robert Dobyns is the president of A & D Propane, Inc. in Conroe, Texas. Their website is http://www.Propane.us Follow him on Twitter @RobDoby or on Facebook https://www.facebook.com/texaspropane