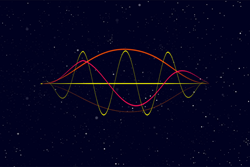 Washington, D.C. (PRWEB) April 14, 2014
Wi-Fi technology has made what once seemed impossible possible. Today the ease of communicating ideas and information all over the globe seems more like a birthright instead of simply a benefit of our era, but accessible Wi-Fi is not always easy to find. And when it is, it can become overloaded and sluggish when too many devices try to connect at once.
How can the Wi-Fi traffic jam be cleared and pave the way for future Internet-connected devices? The National Cable & Telecommunications Association (NCTA) today released an animated video to simplify this seemingly complex issue.
The video explains that there is not enough spectrum presently allocated for Wi-Fi use, but fortunately more spectrum is available that is also ideal for Wi-Fi. By opening up more spectrum for Wi-Fi, networks will have the potential to deliver super speeds of 1 gigabit per second or faster.
Cisco has predicted that by 2017 each person will have an average of five Wi-Fi enabled devices. Already, today more data is carried over Wi-Fi than cellular and wired networks combined, leading to congested Wi-Fi networks.
Innovators and technologists agree that the next generation of Wi-Fi enabled devices will require fast, simplified Wi-Fi connections.
The "How to Set Wi-Fi Free" video, which can be found at http://www.ncta.com/spectrum and on YouTube concludes with with the affirmation "almost anything you could dream, you could do."
Learn more at NCTA's website with a page dedicated to informing the public about Wi-Fi and the need for more unlicensed spectrum at http://www.ncta.com/spectrum.