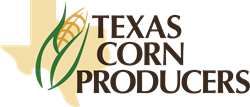 Lubbock, TX (PRWEB) April 11, 2014
The Texas Corn Producers is hosting a series of farm bill seminars across the South and High Plains the week of April 21 for farmers across the region.
The events are possible through the TCP working with the Agricultural and Food Policy Center at Texas A&M University and the Texas A&M AgriLife Extension.
Joe Outlaw, Ph.D., the co-director of the AFPC, will present a general overview of the Agricultural Act of 2014, the farm bill, as well as a preview of the decision aid tool being developed by the center. Farmers will have an opportunity to ask questions in greater detail at the end of the program.
The series is scheduled for the following:

Monday, April 21 from 6:30-8:30 p.m.
Dimmitt Senior Citizen Center, 218 Jones St, Dimmitt, Texas
Dinner Included

Tuesday, April 22 at 9 a.m.
Swisher County Show Barns, Tulia, Texas
This event is in conjunction with a previously scheduled AgriLife Extension meeting.

Tuesday, April 22 from 6:30-8:30 p.m.
XIT Rita Blanca Coliseum, 1219 West FM 281, Dalhart, Texas
Dinner Included

Wednesday, April 23 from 8-10 a.m.
Moore County Community Building, 1600 S. Maddox Ave., Dumas, Texas
Light Breakfast Included
All events are free and open to the public. Advance registration is available online by visiting http://texascorn.webconnex.com/ProducerFarmBill2014.
Further details about these events and others, as well as information about the state's corn industry is available at http://www.Texas.corn.org.