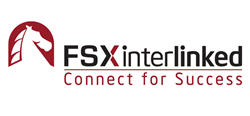 (PRWEB) April 11, 2014
FSXinterlinked is the premier investment conference organization in the United States. Through a series of regularly scheduled investment conferences, FSXinterlinked brings firms together with the purpose of sharing information and showcasing investment opportunities.
BD Exchange is the leading financial services acquisitions intermediary, serving the buy-sell-merge needs of small to middle market financial institutions. BD Exchange has worked with the FSXinterlinked for many years and have often appeared at and spoke at the quarterly event.
Delray Wannemacher, FSXinterlinked President announced recently that John Busacca, the CEO of BD Exchange, was asked to take over as the facilitator of the entire conference.
FSXintelinked brings small cap companies together with brokers and broker dealers over a two-day period of networking and presentations. In addition, they have on the cutting edge of educating brokers on the changing landscapes in capital formation and the regulatory rules required.
At the FSXinterlinked Dallas Conference three well known securities attorneys fielded questions for over an hour on the changes caused by the JOBS act. "Due to its overwhelming response we are planning this again for the May 21st –May 23rd meeting," said Delray Wannemacher.
"In addition we are planning on having a special segment from FINRA Small Firm Board Member Ken Norensberg on the advertising requirements and checklists of anyone thinking of taking advantage of the latest 506 provisions. You will get real answers to real questions," said John Busacca, BD Exchange Managing Director.
About FSXinterlinked Investment Conference
FSXinterlinked is the premier investment conference organization in the United States. Founded as Financial Services Exchange (FSX) in 1983, it is one of the longest standing and most trusted investment conferences in the country for Broker Dealers and financial professionals. For more information about our organization please go to http://www.FSXinterlinked.com/.
About BD Exchange
BD Exchange is an independent Acquisitions Intermediary. We assist buyers and sellers of Broker Dealers, Books of Business, Clearing Firms, and other financial services businesses in buying, selling, or merging. We offer a streamlined, comprehensive process designed to help you achieve your goal in a timely, efficient manner. More than simple blind referrals, our service is highly personalized. Our team has substantial operations and regulatory backgrounds and experience. And our network of eyes and ears is the best on the street. We stand ready to help.
Safe Harbor Statement
This press release may contain information that constitutes forward-looking statements made pursuant to the safe harbor provisions of the Private Securities Litigation Reform Act of 1995. All statements, trends, analysis, and other information contained in this press release, including words such as "anticipate," "believe," "plan," "estimate," "expect," "intend," and other similar expressions of opinion, constitute forward-looking statements. Any such forward-looking statements involve risks and uncertainties that could cause actual results to differ materially from any future results described within the forward-looking statements. Risk factors that could contribute to such differences include those matters more fully disclosed in the Company's reports filed with the Securities and Exchange Commission. The forward-looking information provided herein represents the Company's estimates as of the date of the press release, and subsequent events and developments may cause the Company's estimates to change. The Company specifically disclaims any obligation to update the forward-looking information in the future. Therefore, this forward-looking information should not be relied upon as representing the Company's estimates of its future financial performance as of any date subsequent to the date of this press release.