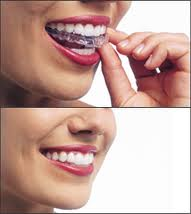 Los Angeles, California (PRWEB) April 14, 2014
Renowned family dentist in Woodland Hills, Dr. Kanani DDS., has unveiled several sleep dentistry procedures that will help patients who have a phobia, special needs or who suffer from anxiety get through a dental session.
According to Dr. Kanani, it is not uncommon for him to see dozens of patients a month who suffer from a genuine fear of dentists. According to him, one out of seven people have some form of dental anxiety. However, the fact that he offers sedation dentistry has encouraged these patients to put their fears aside and seek help for their deteriorating oral health. According to these patients, their fears of pain and discomfort have led them to neglect their dental woes. Dr. Kanani's patience, expertise, comfortable dental clinic and top-notch techniques have allowed them to rethink their position.
Also known as sedation dentistry, sleep dentistry procedures are often used on patients who experience varying levels of dental anxiety. Common situations that may call for sedation dentistry techniques are unusually long procedures, patients with special needs, patients who suffer from phobias and patients who are anxious. These problems tend to give Dr. Kanani a hard time as constant movements will hinder his ability to fully concentrate and complete the procedure. Types of sleep dentistry solutions include general anesthesia, twilight sleep, nitrous oxide and oral sedation.
1. General Anesthesia
This means that the patient is asleep during the entire procedure. General anesthesia will be administered intravenously, meaning that the anesthesiologist will insert a needle into one of the patient's veins. Besides a slight stinging sensation from the needle prick, the patient will not feel any other pain. The patient will then be told to count backwards from ten and by 8 or 7, will usually be fast asleep. Dr. Kanani wishes to inform all patients that they will be carefully monitored during the entire procedure and that complications very rarely occur. General anesthesia is commonly used during complicated oral surgery such as wisdom teeth extractions.
2. Twilight Sleep
This form of anesthesia is also administered intravenously. Patients who undergo this will not fall into a deep asleep. Instead, they will feel extremely relaxed and at ease. Patients will also be alert to the point that they are able to follow simple instructions set by Dr. Kanani. Patients who are put into twilight sleep will not feel any pain or discomfort throughout the procedure.
3. Nitrous Oxide
This dentist in Woodland Hills also offers nitrous oxide. Commonly known as laughing gas, it is administered through a gas mask. Patients are instructed to breathe in the gas and they will find themselves in a comfortable and relaxed state. They are awake the entire time and completely aware of what is going on around them. Dr. Kanani may offer the patient some topical anesthesia to ensure that the patient does not feel any pain during the dental procedure.
4. Oral Sedation
This form of sedation is meant for simpler types of dental procedures such as teeth whitening or cavity fillings. The patient will be asked to take a tablet an hour before the procedure. The oral sedation will give the patient the chance to feel relaxed but completely aware during the process.
To find out more about sleep dentistry, contact Dr. Kanani at (818) 962-1141 or head to http://www.woodlandhillsdentalspa.com. Do not forget to ask him about his current promotions on ZOOM! teeth whitening and dental implants. Teeth whitening and dental implants now cost less because of these promotions, so do not hesitate to take advantage of these deals.