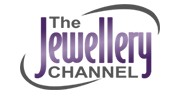 Our Princess Bali Collection raises the bar on originality, quality and affordability. We know that both old and new customers will be nothing less than thrilled by the outstanding items on offer
(PRWEB UK) 14 April 2014
The Jewellery Channel (TJC) is renowned for consistently offering an extensive range of outstanding jewellery to suit every taste and budget – from 12 p.m. to 6 p.m. on Tuesday 15th April, they will be stunning TV viewers yet again with another exciting offering.
This week the Princess Bali Collection takes centre stage – a dazzling selection of jewellery that features the exotic mystique of the Indonesian islands it is named after.
Shoppers will be fascinated by the exquisitely original pieces on display. A range of jewellery that has been handcrafted from abalone, coral and bone in a variety of stunning shades will certainly grab their attention.
TJC's Princess Bali Collection also features beautifully crafted silver jewellery, complete with superb gemstones such as amethyst, citrine, Hebei peridot, Kenyan ruby, Madagascar blue sapphire, Mozambique garnet, orange sapphire and Russian diopside.
There will be something to thrill even the most discerning buyers, and many of the gems feature top summer fashion colours to make winter dullness a distant memory.
In addition to this exclusive, carefully selected Collection that has been chosen for its wow-factor and originality, the Princess Bali show on TJC's popular shopping network will be hosted by two of their top celebrity presenters.
Starting at 12pm until 2pm, Derek Marks will be kicking off the special event. Derek is a familiar face on both radio and TV. His passion never fails to inspire shoppers, and he encourages viewers to engage with the excitement by texting into the show.
From 2pm to 6pm, the Princess Bali Collection will be hosted by none-other than Laura Schofield, a veteran presenter of TV production and fashion shows, with style tips that have been featured in Elle magazine.
Shoppers need simply tune into TJC's dedicated TV network on the following channels to be dazzled by the exotic delights and surprisingly affordable price tags on display:

Freeview 49 (24/7)
Sky 650 (24/7)
Freesat 815 (24/7)
Virgin Media 757 (24/7)
Managing Director of The Jewellery Channel, Colin Wagstaffe, commented on their latest showcase: "We are always on the lookout for jewellery and gemstones that will get even the most discerning jewellery fans excited. Our Princess Bali Collection raises the bar on originality, quality and affordability. We know that both old and new customers will be nothing less than thrilled by the outstanding items on offer."