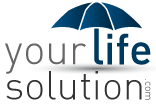 Chicago, IL (PRWEB) April 13, 2014
YourLifeSolution.com, a Chicago-based online life insurance comparison service, is today guaranteeing that any senior citizen between age 50-80 can acquire life insurance, and healthy senior citizens can generally purchase life insurance with merely a lab exam and about twenty questions. "Obviously, purchasing life insurance early in life is the prudent solution, but for those who may have procrastinated, it's still generally makes sense to purchase life insurance later in life. Senior life insurance still financially makes sense in that the premiums paid for coverage in aggregate are generally far less than the benefits paid at death", said Eric Smith, the founder of YourLifeSolution.com.
YourLifeSolution.com Has Published Two Scenarios of How a 75 Year-Old Man can be Insured:
75 year-old man's best option if his health had been severely degraded by chronic health conditions:
$20,000 worth of guaranteed life insurance is $199.73 per month with a fixed rate for life
$25,000 worth of underwritten life insurance is $123 per month (assuming best rate class) with a fixed rate for life
YourLifeSolution.com's future plans involve allocating additional resources to promoting senior life insurance and guaranteed issue life insurance.
Readers looking for more information on term or permanent life insurance products are encouraged to visit YourLifeSolution.com, or call Eric Smith at 888.374.2764.