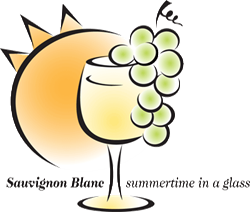 The Musqué Clone produces wines with intense, even aggressive, aromatics while offering well balanced and palate pleasing stone fruit flavors like white peach. - Rob Baker, Bernardus Winery
Cloverdale, CA (PRWEB) April 15, 2014
Sauvignon Blanc, produced in many places around the world, is known for its crisp, dry and refreshing flavor profile. Renowned growing regions include France, New Zealand, Australia, Chile, Washington State and, of course, California. One of the rising stars of California's Sauvignon Blanc regions is Arroyo Seco, located in Monterey County.
"Arroyo Seco is one of those ideal spots for producing world-class, yet unique Sauvignon Blanc. Arroyo Seco growers and vintners have figured out how to do Sauv Blanc right by embracing the Sauvignon Musqué clone which is so well suited to their unique terroir. The Sauvignon Blanc coming from Arroyo Seco is right on the money," said Bryan Dias, Executive Director, Summertime in a Glass, an organization that promotes and educates on Sauvignon Blanc.
The Arroyo Seco American Viticultural Area (AVA) was granted AVA status in 1983 although they had been growing winegrapes since 1962. The first commercial vineyard, Mission Ranch, was planted by the legendary Mirassou family. Arroyo Seco is located, roughly, between the Monterey County towns of Soledad and Greenfield, west of Highway 101, bordering the Santa Lucia Highlands.
About 40 miles from the Pacific Ocean, the area has a cool climate best suited for those grape varietals that benefit from the cooling afternoon breeze. Arroyo Seco is known for its gravelly soil which absorbs heat during the day and radiates that heat in the evening. This helps keep the grapes from freezing at night and also contributes to the wines' flavor profile and crisp acidity. These growing conditions do not favor the traditional Sauv Blanc "Clone 1," known as the "Wente Clone," but are excellent for the Musqué Clone,"Clone 27."
About ninety percent (90%) of Sauvignon Blanc grown in California is the Wente Clone. When grown in a colder climate, the Wente Clone produces a very herbaceous, asparagus-like, flavor that many find unpleasant. The Musqué Clone, on the other hand, is well suited to this cooler climate and the rockier soils.
Rob Baker, Director of Sales & Marketing for Bernardus, is a true Sauv Blanc aficionado. He has made a study of tasting Sauvignon Blanc from all over the world. For him, the Musqué Clone "produces wines with intense, even aggressive, aromatics while offering well balanced and palate pleasing stone fruit flavors like white peach." Bernardus produces about 10,000 cases of Sauv Blanc annually including about 1,000 cases of single vineyard designated from the Griva Vineyard.
Senior VP of winemaking at J.Lohr, Jeff Meier, believes "the well-drained rocky soil in Arroyo Seco is similar to that found in New Zealand and is perfect for growing outstanding Sauvignon Blanc Musqué. The Arroyo Seco makes Sauv Blanc with a vibrant New World style." It is interesting to note that the first Arroyo Seco Sauv Blanc produced by J.Lohr was the 8,000 cases they bottled in 2012.
The Musqué Clone can produce higher sugars, revealing tropical fruits, honeydew melon and always exotic floral aromatics. Because of rapid variations in the flavor potentials, vintner Mark Chesebro, harvests at multiple times to "blend the various 'ripenesses' to create a multi-dimensional flavor profile." The 2012 Chesebro Sauv Blanc has intense citrus, tropical fruit and white peach and wonderful aromatics. Mark waxed poetic about the Musqué Clone in Arroyo Seco describing "explosive flavors and mouthfeel." Chesebro produced 305 cases of the 2012.
AVA President and Arroyo Seco farmer/grape grower, Michael Griva, is excited about the recognition the AVA's Sauvignon Blanc is receiving. "The members of the AVA represent large, small and in-between sized vintners and growers." A little research reveals that even the smaller growers and vintners from the AVA have good breeding having honed their skills for years at large, well known houses like J.Lohr, Bernardus, Rosenblum, Kendall Jackson and Wente.
Griva's family has been farming in Monterey County for over a century. He grafted some of the earliest Musqué clones in Arroyo Seco in 1998 when he planted his first 20 acres of Sauvignon Blanc. In his opinion, "the Musqué Clone is very well-suited to these cooler and rockier soils."
Another smaller grower with big credentials is Mike Kohne, vintner/owner of Mercy Vineyards. His 2010 Mercy Arroyo Seco Sauv Blanc features Musqué fruit exclusively from Zabala Vineyard. Mike describes the flavor profile as "weighty, with racy aromatics and texture with more tropical fruit and less citrusy notes." In a word, "Exotic!" Mercy produces about 600 cases of Sauv Blanc annually.
With springtime in full swing and summertime around the corner, perhaps its time to put some Arroyo Seco "summertime in your glass."
To learn more about Sauvignon Blanc from Arroyo Seco, including tasting profiles, food pairings et al visit http://www.sauvblanc.org/discover-arroyo-seco-sauvignon-blanc/.