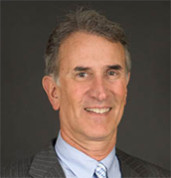 Sarasota, Florida (PRWEB) April 12, 2014
Jonathan Greco, MD will speak on the subject of regenerative medicine on Monday, April 14th at the Savannah Grand Senior Community in Sarasota, Florida. Dr. Greco is a leading physician in Regenerative Medicine, a rapidly growing field that offers alternatives to invasive surgeries. Titled "Keeping Your Own Hardware - Alternatives to Joint Replacement" the presentation will begin at 11:30 a.m. and include a question and answer session, and there is no charge.
"Every day there are breakthroughs in the science of regenerative medicine, which is really exciting and promising for patients who are in pain," said Dr. Greco. "Surgery is always an option, but we are trying to restore health through these new technologies, which involve far less stress and strain on the body."
Advances in PRP (Platelet Rich Plasma) and CRP (C-Reactive Protein) therapies are offering realistic and effective treatments that can actually repair damage to joints from normal aging and injuries.
Dr. Greco graduated from the Pennsylvania State University and Drexel University School of Medicine with advanced work at the Medical College of Pennsylvania Hospital and the Philadelphia Veteran's Administration Hospital. Certifications include American Board of Clinical Lipidology, American Board of Internal Medicine, and the National Board of Medical Examiners. Licensed in Florida and Pennsylvania, Dr. Greco has numerous published cases and research papers and is nationally renowned in regenerative medicine.
The Savannah Grand of Sarasota is located at 7130 Beneva Road | Sarasota, FL 34238 | Phone: 941-404-1473.
Dr. Greco's office is located at 1990 Main Street, | Suite 700 | Sarasota, FL 34236 | Phone 941-952-3300 | http://www.kneepainflorida.com.