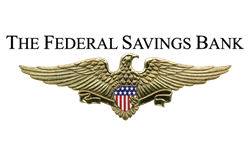 more jumbo loan programs are helping expand the credit available to home buyers
Chicago, IL (PRWEB) April 12, 2014
The Mortgage Bankers Association recently found that mortgage credit availability is showing slight gains in March. The Federal Savings Bank attributes this improvement to seasonal home selling increasing housing activity.
According to the latest Mortgage Credit Availability Index, more jumbo loan programs are helping expand the credit available to home buyers. The latest MCAI corroborated findings in the MBA's weekly mortgage applications survey and existing home sales data from the National Association of Realtors, which both showed an increase in application volume for homes with higher loan values and a concurrent decline in application volume for low-value loans.
The index rose 0.44 percent to a reading of 114 in March, up from 113.5 in February. Although it is a small increase, it still indicates that lending standards are loosening, a positive sign for consumers planning to make a new home purchase.
"Consistent with past months, many lenders and investors are providing borrowers seeking higher loan amounts with a broader range of financing options by introducing new jumbo loan programs," said MBA Chief Economist Mike Fratantoni. "Over the month, some lenders made a complete exit from wholesale lending operations, while other lenders moved to enter that space or expanded operations."
Purchase applications advance in early April
Consistent with an increase in mortgage credit availability, the latest MBA application survey showed growth for purchase loans in the week ended April 4. While there was a 1.6 percent seasonally adjusted decline week over week for total applications and a 5 percent drop for the refinance index, purchase loans had a 3 percent gain on both an adjusted and unadjusted basis.
The Federal Savings Bank believes the trend in purchase loans rising with greatly outperform that of refinance activity. Over the next few weeks, lenders, such as The Federal Savings Bank, are likely going to further drop credit standards to help Americans obtain a property.
Spring is seeing sellers in full force
With mortgage credit availability expanding and the weather beginning to warm up, it's no wonder that the spring selling season is getting off to a good start. This is likely welcome news for the economy and the housing market, and prospective home buyers may want to lock in a low rate mortgage and begin their search while conditions are favorable.
First-time home buyers, who are typically in need of a mortgage to purchase a home, should speak with a lender to get pre-approved prior to beginning the search, as locking in financing can be helpful where there is strong competition in the market.
Home buyers can contact the Federal Savings Bank, a veteran owned bank, to learn which low rate mortgage options fit their needs and take advantage of available home loan credit.