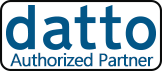 With Datto down-times go from days to weeks to minutes at the most...it is incredible.
Athens, Georgia (PRWEB) April 14, 2014
Stephen Fortmann, owner of Pure Web, has always had the ability to offer clients excellent and dependable service. His company has earned the reputation as a "trusted client advisor" which has helped the company's steady growth. Most of Pure Web's clients being small to medium sized have limited or no internal IT staff. For this reason, all technology that is introduced must be robust and easy to maintain. More often than not, Pure Web often acts as the client's IT department; so powerful and best in class solutions are vital to both the bottom line of Pure Web and the companies they service.
Data redundancy has become a well-known phrase in the workplace over the years and often times misunderstood. Most companies will have some sort of data backup, probably an external hard drive that gets backed up to once or twice a week. This device stays plugged into a server or sometimes travels off site for safe keeping. The main issue with this method is that if the device is compromised or damaged, the data is lost. Also if a critical component went down, say a server or dedicated workstation, the data would have to be extracted and then installed onto a new replacement or repaired device.
"Knowing that our clients could suffer a disaster, theft, or just plain hardware failure that could cause them to lose critical data is what caused me to look for something better," says Steve Fortmann. "We had plenty of instances where clients used one or more forms of what they thought was a data backup plan and when an emergency struck, each was left with a downtime that lasted days if not weeks while the critical systems were repaired or replaced."
Datto is able to provide our clients with a reasonably priced solution. The difference between data backup and business continuity is that you can have instant virtualization of protected devices and a screenshot backup verification. This Instant virtualization allows Datto to act as a standalone server and assures a quick recovery meaning virtual copies of protected machines; basically if a machine goes down, a virtual instance of the machine can be brought online virtually allowing business to proceed with no significant downtime. Not only this but Datto automatically boots up VMs and tests their viability allowing peace of mind.
About Pure Web
Pure Web of Georgia offers web design, internet marketing, and IT services. Pure Web has been designing websites for over seven years. As a managed services provider, Pure Web brings best in class service with the personal touch that has afforded them steady growth. Pure Web is owned by Steve Fortmann. For more information, please visit http://www.purewd.com or call 706-498-9867 x101.
About Datto
Datto Inc. is an award-winning vendor of backup, disaster recovery (BDR) and intelligent business continuity (IBC) solutions, providing best-in-class technology and support to its 5,000+ channel Partners throughout North America and Europe. Datto is the only hybrid-cloud BDR/IBC vendor that provides instant on- and off-site virtualization of servers and workstations, serving the needs of small to medium-sized businesses.