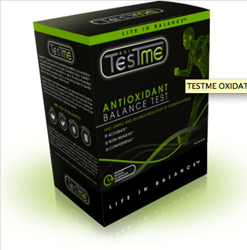 These are significant, some radically new and different solutions that can make a huge impact on the market, either man or machine.
Jersey City, NJ (PRWEB) April 15, 2014
Fluitec will be unveiling some radically new products both for man and machine at NORIA's Reliable Plant Show that includes smart, beautifully designed, flexible and powerful contamination control systems, antioxidant rich in-service lube oil additives that works without having to shut down a plant, new case studies, and a consumer product, based on the same technologies called the TesTme Kit, an affordable, in-home testing kit for humans.
"We're very excited about what we're bringing to market right now," said Fluitec CEO Frank Magnotti. "These are significant, some radically new and different solutions that can make a huge impact on the market, either man or machine. This show is one of our favorites and we're looking forward to a successful event."
About Fluitec Consumer Products
Fluitec Consumer products was formed with the charter to identify, analyze and pursue viable commercial opportunities in markets not historically engaged by Fluitec capitalizing on Fluitec's wealth of experience, depth of knowledge and unparalleled reputation for providing the highest level of service and quality products.
About Fluitec International
Fluitec, based in Jersey City, New Jersey is a privately-held company. It provides customers in over 50 countries leading edge technologies and knowledge to realize optimum reliability and sustainability of their lubricating assets. In 2010, Fluitec received an award for the "Most Promising Innovation" from Cleantech in New York City. Fluitec has developed several technologies to decrease operation and maintenance costs of rotating equipment. Fluitec Wind's Analytics platform uses big-data technologies to slash O&M costs for wind turbines.
Fluitec examines the cause-effect relationship between stresses on a machine or body and the fluid contained within. Our core competency is the understanding of oxidative stress and the monitoring of antioxidants. Our mission is to be the world leader in data collection, analysis, and mitigation of these stresses. Fluitec values truth, knowledge, long-life, wellness, high performance and individuality in its employees, products and services and delivers these values to our customers.
Fluitec is made up of a team of internationally recognized experts with a track record for delivering innovative solutions. Our expertise centers around increasing the reliability and profitability of manufacturing plants, rotating equipment and transportation industries. We accomplish this by combining our deep knowledge of contamination control and condition monitoring sciences with smart data analytics technologies.
Fluitec's clean technology solutions also deliver environmental benefits to our customers. Most sustainability initiatives require sizeable investments or government support to make them financially justifiable. Fluitec provides high level, rapid return investments that allow our customers to merge economics with sustainability.