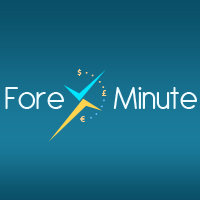 A source from the portal said that with the latest solution trading has become easy for international customers.
London, UK (PRWEB) April 16, 2014
Website owners that provide international trade and commerce activities often need a currency converter tool that they then provide for their customers – understanding the requirement, ForexMinute has brought in the tool. A source from the portal said that with the latest solution trading has become easy for international customers.
Jonathan Millet, the founder and CEO of the online portal ForexMinute says that when someone is running a brokerage firm or an ecommerce website, and thinks that he is correct without currency converter widget for his clients or customers, he is wrong as this is something that he must offer.
According to Mr. Millet providing user-friendly and customer-centric services is essential not just for business but for probity as well. He says that customers get tired when they are asked to search some other online portal to know what amount they would be paying when the host company is not accepting payment in their currency.
In such a situation, he says that not providing useful tools is considered unpragmatic and should be avoided for probity.
Currency Converter Widget Makes Customers' Experience Better
An ecommerce website's success depends a lot upon various factors, one being that it must provide better payment process. International customers who often pay in the currencies that are not in dollar, then the company must provide them conversion rate and that is done only with the currency converter widget.
The currency converter widget from ForexMinute is being used these days by traders around the world for they understand that as there are several currencies, it is important to know about the conversion methods.
About ForexMinute.com
ForexMinute, the world's leading Forex news and views portal, has become a one-stop solution provider for Forex traders and brokers as well as Bitcoins news. It provides all the required tools to individuals to become a professional Forex trader. Also, it helps Forex brokers provide high-end user-friendly trading experience to traders with an array of resources e.g. financial news by the minute, fundamental analysis, technical analysis, Forex tools and others.
For more information, visit http://www.forexminute.com or call +1 800 758 5780.
You can have the ForexMinute newsletter delivered to you each trading day. Simply sign up today. You will be kept up to date on the latest market action. It's free and simple - http://www.forexminute.com/newsletter.