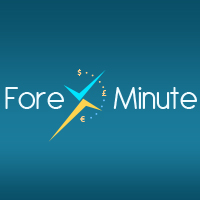 The renowned forex news portal has the best team of finance reporters that updates readers regularly.
London, UK (PRWEB) April 16, 2014
ForexMinute has already received a special mention on the very first pages of Google News, with most of its articles being read and getting shared across the web. The renowned forex news portal has the best team of finance reporters that updates readers regularly.
ForexMinute this time has thought to accumulate its experts together, who all belong to different fields such as Bitcoin, Forex, Altcoin, Stock Market and various other markets. Together they will present readers, who wish to know a bit more about the future trades, a detailed version of their published news, supplemented with insightful and accurate analysis, and overviews and impacts of this news on the market flow.
This assembled version is called the ForexMinute Forex Newsletter that is ready to serve daily to its paid subscribers. The portal's founder Mr. Jonathan Millet elaborated readers further about the benefits of subscribing to the aforementioned newsletter. "Every weekday," he said, "our team of expert analysts put together a comprehensive trading plan, designed to give you the best possible start to the trading day. Our diverse team ensures that the ForexMinute report gives you a 360-degree perspective on the markets, across a range of asset classes."
About ForexMinute:
ForexMinute, the world's leading Forex news and views portal, proves its credibility farther by offering traders and brokers with a range of forex tools – latest economic calendars being one of them. The minute-to-minute updated financial calendar not only updates people with current, previous and forthcoming market events but also proves to be ideal for beginners to become a professional Forex trader. Also, it helps Forex brokers provide a high-end user-friendly trading experience to traders with an array of resources e.g. financial news by the minute, fundamental analysis, technical analysis, Forex tools and more.
For more information, visit ForexMinute.com or call +1 800 758 5780.
You can have the ForexMinute newsletter delivered to you each trading day. Simply sign up today. You will be kept up to date on the latest market action. It's free and simple - http://www.ForexMinute.com/newsletter.