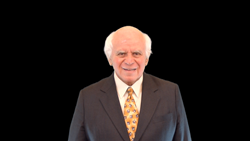 We're revolutionizing the way executive recruiting is done in America - Stan Fidel
Scottsdale, Arizona (PRWEB) April 15, 2014
Confidentiality has long been a "given" in the working relationships between executive recruiters and their clients/candidates. Companies who are seeking to replace one of their executives prefer that (s)he know nothing about it until they successfully find an appropriate replacement. Executives, on the other hand, would rather keep their employers in the dark until they have an offer to their liking. Still, "there is many a slip between the cup and the lip," as the saying goes.
Telexec Solutions is addressing the potentially unpleasant, if not disastrous, consequences of either the employer's or the executive's identity being discovered prematurely. Instead of names, there will be codes that are assigned to each party to maintain their anonymity. Identities will not be revealed until the parties themselves decide to divulge them to Telexec Solutions. Companies and candidates will have separate pages on the Telexec Solutions website, where their information will be located, and processed accordingly.
Stan Fidel, president of Telexec, announced that the site will be ready by mid-May.
About the company: Telexec Solutions is located in Scottsdale, AZ where its parent company, Fidel Communications has been since 1999. Fidel Communications has created over 600 telemarketing and telesales programs in the last 35 years. Stan Fidel is the author of "Start-Up Telemarketing," originally published by John Wiley and Sons. The book has also been translated into Italian and sold in Italy. Fidel has spoken at The Million Dollar Round Table, the Direct Marketing Club of L. A., the Sales and Marketing Executives of L. A. and many other venues. He has also given numerous workshops and seminars on the subject of telemarketing and telesales.
You may contact Stan Fidel at 480-448-1740 or email stanleyfidel(at)telexecsolutions(dot)com