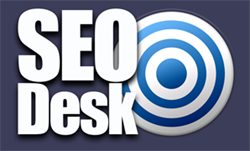 (PRWEB UK) 29 April 2014
Garage News Weekly is proud to announce the launch of their new website. The site and services on offer are aimed at providing car drivers, owners and car garage professionals with the latest news and information in the car garage industry. Whether this relates to services, offers, promotions or regulatory changes, Garage News Weekly aims to provide reliable information that will ensure everyone stays in touch with the latest changes and features of the garage and car servicing industry.
Given that so many people rely on their car on a daily basis, it is necessary to keep a car in proper working order. This is why having a car serviced regularly by experts will be of immense benefit and assistance to a car owner. There is no shortage of garages and mechanics in any given area but this doesn't mean that all garages offer the same level of service or provide the same level of value for money. Different garages offer different services, and this is where choosing one particular garage over another may provide a car owner with a reliable level of service.
It can be difficult to find out about the latest deals and offers provided by garages, and it can also be difficult to stay in touch with the latest regulatory requirements for cars. Knowing what garages provide and knowing which garages comply with the principal regulations is extremely beneficial for car owners, and this is where obtaining the latest in garage news, reviews and information can make life a lot easier. Anyone looking to save time without compromising their knowledge of the garage industry should check out Garage News Weekly.
This site is aimed at keeping people up to date with the significant stories and best offers being provided by garages and workshops across the country. Garage News Weekly aims to provide drivers with all of the information they need to make the most informed decision.
Of course, the sort of news that is covered by Garage News Weekly is not just beneficial for car owners, it is essential for people who own, run or work in garages. There is a lot of pressure on garages to stay up to date with the latest regulations, the latest offers and the latest products or services. If a rival garage provides a fantastic deal or promotion, a garage owner may find that people who would normally use their service will be poached away to a competitor firm. This is why garages cannot solely focus on their own products and services; they need to be aware of what is happening in the garage community around them. Garage News Weekly aims to offer the best information and news to ensure garages can operate with efficiency and effectiveness.
About Garage News Weekly:
Garage News Weekly has been established to provider drivers, car owners and professionals in the car garage industry with the best news and information about the industry. With regulations, services, products and equipment changing and evolving all the time, this site aims to be the number one stop for everyone interested in looking after cars.