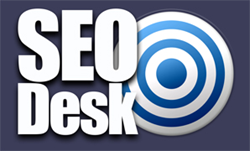 (PRWEB UK) 30 April 2014
Property News Weekly is pleased to announce their new website and property news service is live. The site has been developed by a team with a strong passion for property and who have found themselves spending a considerable deal of time in trying to find the latest news with respect to the UK property market. The team believed that they were not the only people who were in a similar position and decided that there was likely to be a market for a reliable and reputable property news portal. This led to the creation of Property News Weekly, and the site is keen to reach out to as many people as possible.
Given the fact that the property market is continually evolving and shifting, it is crucial for people to stay in touch with the latest trends and topics. Not everyone has the time to keep in touch with interest rates or the regulations surrounding the property market, but there is no doubt that these elements are hugely important. The ability of a person to buy or sell a property may be impacted on by these developments, which is why it is crucial that people have the chance to stay in touch with the latest news. This is where Property News Weekly is keen to offer all potential home buyers and sellers with the latest news at the click of a mouse.
There is also a lot to be said for industry professionals using the site to stay in touch with the latest property news. All firms find that they need their employees to work more efficiently, and estate agents or mortgage lenders are no different. This is where the use of Property News Weekly can enable firms to work in a more efficient manner without compromising on the quality of their service. Turning to this website can provide businesses with the news that they need in an instant, freeing employees to work on other elements of the business. This will be of considerable benefit to the firm and it will hopefully be of benefit to the end users and clients of the company.
While the UK property market is seemingly on the up, there are still many potential problems and pitfalls for firms and clients. Property News Weekly understands the importance of staying in touch with all of the latest and most relevant news. This is why the firm aims to deliver the best range of news and views on the UK property market.
About Property News Weekly:
Property News Weekly was established by a team who found it a great struggle to find relevant property news. Realising that other people would likely have the same issue, the team decided that setting up an online portal for all of the most important and relevant property news was likely to be value to businesses and people all across the United Kingdom.