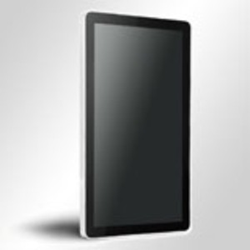 (PRWEB) April 16, 2014
Recently, Digital Signage China, a top company in network advertising players, has released a new model (32 inch wall-mounted network advertising machine). Digital Signage China aims to provide a one-stop network advertising solution for all the customers worldwide.
As a leader in the network advertising industry, Digital Signage China offers many high quality network advertising players to customers worldwide. It is tiring for any customer to visit dozens of online stores for network advertising solutions. The increasing demands of one-stop advertising solutions have pushed many software suppliers to provide such services.
The followings are some details of the new model:
Display scale: 16 : 9
Display area: 698.4 x 392.85mm
Resolution ratio: 1366×768
Brightness: 500cd/㎡
Contrast ratio: 5000:1
Display color: 16.7M
Visual angle: 178°/178°
Response time: 4ms
External dimension: 775*470*60mm
"Shenzhen is a very important place for people worldwide to buy all kinds of network advertising machines. We have a money back guarantee, which provides customers no risk when they buy our amazing product lines," the CEO says.
Now, the addition of the new model will enable many businesses to have one more choice, so that they can enjoy the one-stop shopping experience, and they don't need to spend much energy to go from store to store in search of network advertising players.
About Digital Signage China
Digital Signage China (Digital-Signage-China.com) has mych experience in the digital signage industry, allowing displaying rich content quicker, easier, and more effectively than ever before. The company specializes in the manufacturing and wholesale of high-end and middle-end digital signage players, enabling many companies worldwide across all business sectors to benefit from the power of digital media communication. For more information about the business and its digital players, visit http://www.digital-signage-china.com/.