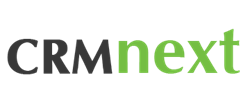 CRMnext is a specialist CRM product company with focus on ultra-scalable installations.
Mumbai, India (PRWEB) April 16, 2014
CRMnext, #1 commutable cloud CRM software, releases advanced multi-dimensional variable (MDV) forecast management functionality to monitor sales pipeline and fine tune sales processes. The new forecast management tool will provide real time insight into the company's short term and long term business projections, which will help improve overall organizational productivity.
The enhanced multi-dimensional variable forecast management tool will enable users to set forecast projections based on multiple factors like previous sales forecasts and revenue, competition, economic conditions, sales team and their performances, industry trends and much more. It will also allow users to make individual sales planning, taking multiple variables into consideration, thereby providing a real-time projection of achieving the set target.
On the occasion, Dr. Manoj Kumar, Product Architect, CRMnext said, "Having the advanced multi-dimensional variable forecast functionality in place will allow team members to allocate targets and closely track its achievement across multiples geographies at different time periods. Also, by using this functionality, the manager can analyze if a particular sales representative is behind the target and help him achieve it. This will ensure that revenue targets for the year are met effectively."
About CRMnext
CRMnext is a specialist CRM product company with focus on ultra-scalable installations. CRMnext team has proven track record of delivering High-Impact CRM solutions in their key practice vertical of Financial CRM, Banking CRM, Insurance CRM, Media CRM, Pharma CRM, Telecom CRM etc. Unlike commodity CRM, CRMnext has been widely recognized as a proponent of strategy driven implementations.
Know more about Cloud CRM Software by visiting to http://www.crmnext.com/.