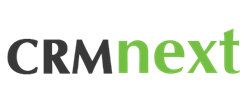 Mumbai, India (PRWEB) April 16, 2014
CRMnext recognized amongst the "Top 20 Product Companies In Asia" by CIO Review Magazine. This award is given to the top 20 Asian companies that have come up with innovative enterprise IT products that are transforming the way enterprises function. The CIO Review team believes that, by capitalizing on the new age technologies such as mobile, social, analytics and cloud, the top 20 recognized companies are carving a niche for themselves and are indirectly contributing to an image overhaul for Asia. The judging panel comprised of CEOs, CIOs of public companies, analysts, and the CIO Review editorial board.
"It is a great honor to be recognized as one of the top 20 product companies in Asia," affirmed Nishant Singh, CEO of CRMnext. "Since our inception, we've been focusing on addressing the core challenges faced by large enterprises implementing traditional CRM software. This award is a testimony to the innovations we have brought to the cloud CRM space, delivering an agile, flexible and performance driven enterprise CRM platform."
CRMnext works with thought leaders across verticals including Fortune 1000 brands like HDFC, TATA, AIA, CRISIL (A S&P Co.), Reliance, Pfizer, ICICI, Max Life and many more. With CRMnext, clients are provided with a commutable cloud offering where they can start out on a public cloud model and with the increase in the scale of operations the same client can be ported to a private cloud with the same single code base. CRMnext enables pattern based integration to deliver complex integrations with complete reliability, zero coding and ability to send early warnings of any failures pointing the exact reason through automated email and SMS alerts.
About CIO Review
CIO Review is a technology magazine that talks about the enterprise solutions that can redefine the business goals of enterprises tomorrow. It is the leading source that shares innovative enterprise solutions developed by established solutions providers, upcoming hot enterprises and is a neutral source for technology decision makers. Published from Fremont, California, CIO Review is an excellent platform for the enterprise to showcase their innovative solutions.
Learn more about the CIO Review Magazine at: http://www.cioreview.com/
About CRMnext
CRMnext is a specialist CRM product company with focus on ultra-scalable installations. CRMnext team has proven track record of delivering High-Impact CRM solutions in their key practice vertical of Financial CRM, Banking CRM, Insurance CRM, Media CRM, Pharma CRM, Telecom CRM etc. Unlike commodity CRM, CRMnext has been widely recognized as a proponent of strategy driven implementations.
To know more information about Cloud CRM Software, visit http://www.crmnext.com/.