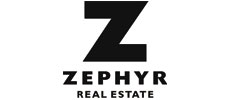 San Francisco, CA (PRWEB) April 14, 2014
Airbnb, a short-term rental website, recently announced a new tax policy that could help them make peace with city officials, many of whom are hostile to the website's "sharing economy" business model. Tim J. Gullicksen, of Zephyr Realty, is ready to help his clients understand the new policy and what it means for the real estate market in San Francisco.
Many San Francisco residents have hopped enthusiastically aboard the sharing economy's most popular vehicle – short-term rentals. Websites to facilitate these transactions abound: Airbnb, VRBO and HomeWay, to name just a few. They all facilitate short-term stays by bringing hosts and guests together, and such facilitation has become big business.
By its own account, Airbnb's growth has been exponential. It booked 10 million guest nights in June 2012, up from half that number six months before. It now lists lodgings in more than 30,000 cities in 192 countries. It makes money by collecting a percentage of what the guest pays and the host receives.
One San Francisco resident and her husband have been renting out their home for years to vacationers through Airbnb. She's been paying 14 percent sales tax and state and federal income tax on her rental income, so the rentals are a win-win for her and the city. However, she recently received a notice from the city that ordered her to immediately remove her listings from Airbnb and another vacation rental site. She was told that she was in violation of the Code section 209.2(d). If she did not remove the listings within 15 days, she could face fines of $250 a day.
The hotel and tourism industry are big business in the city by the bay, and they don't appreciate the competition from these un-regulated and un-taxed amateur hosts.
Landlords, who are restricted by rent control, loathe the fact that their tenants are making more money subletting for short stays then they themselves are allowed to make. Since many leases forbid subletting, the landlords can make a case for a just cause for eviction if a tenant advertises on a site like Airbnb.
"When tenants do Airbnb and we catch them, we serve them with eviction notices for violating their lease agreements," said Dave Wasserman, a lawyer representing landlords who have filed 10 to 15 notices in the last six months. "Most rental agreements have outright prohibitions or restrictions on subletting."
Some rent control advocates have made their opposition to short-term rentals known as well. If property owners can make more money leaving an apartment for short-term visitors exclusively, then there will be fewer units available to residents, and the property owners will effectively be circumventing rent control.
Lastly, many homeowners don't want to live in a building where a constant stream of strangers come and go from their neighbors' condos. Security is degraded when so many visitors have keys to the front door of a building. Many HOAs already have restrictions against such short-term rentals in place, and more are likely to add them as this issue heats up.
Airbnb announced its tax plans in a company blog post, stating that it didn't agree with the tax laws, but that they want to help hosts follow the rules. The tax policy will also let Airbnb's network of hosts, who rent out their homes for short periods of time, gain firm legal footing. Airbnb says it's working on operational details but, in practice, the news means Airbnb is poised to begin collecting San Francisco's 14 percent hotel tax this summer.
The bottom line is San Franciscans need to expect big changes in the short-term stay business. When was the last time landlords and rent-control advocates were on the same side of an issue? Throw in the hotel and tourism industry and you have a potent political force to push through some changes in the current status quo.
About the company:
Tim Gullicksen has been a top-producing real estate agent since he first entered into the business, and takes great pride in managing every aspect of each transaction. After graduating from high school in the South Bay, Tim earned a bachelor's degree in political science and history from the University of California-Berkeley. He went on to earn his teaching credential from JFK University in Orinda, and taught kindergarten in the San Jose Unified School District. He brings an educational approach to real estate developed from that background, and sees himself as a facilitator of property transactions. For more information, visit his website at http://www.timgullicksensf.com/.