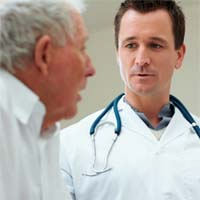 It is important for patients who took Actos and were subsequently diagnosed with bladder cancer to discuss their situation...regardless of the status of the appeal
Raleigh, NC (PRWEB) April 15, 2014
The makers of the diabetes drug Actos say they will appeal last week's award of $9 billion in punitive damages to a man who claims that Actos caused his bladder cancer, (1) (Terrence Allen, et al. v. Takeda Pharmaceuticals North America, Inc., et al, No. 6:12-cv-00064) but Cancer Monthly says the appeal is no reason for bladder cancer patients to delay taking action.
"It is important for patients who took Actos and were subsequently diagnosed with bladder cancer to discuss their situation with an experienced attorney as soon as possible to preserve whatever legal rights they may have, regardless of the status of the appeal," says Cancer Monthly's Michael Ellis. Bladder Cancer patients who took Actos can start here to find a law firm that is handling these cases and find out if they have a claim.
Actos was developed by Japanese drug maker Takeda Pharmaceuticals and approved in 1999 to help people with type 2 diabetes control their blood sugar. But concerns about Actos' possible association with bladder cancer surfaced almost immediately and a 10-year study was launched in 2000 to study the risk.(2) Takeda was required to add a warning about the bladder cancer risk to the Actos packaging insert in 2011.
The $9 billion in punitive damages award to bladder cancer patient and former Actos user Terrence Allen exceeds even the $5 billion penalty imposed on Exxon Mobil Corp after the 1989 Valdez oil spill, according to Reuters. (3)
Takeda senior vice president Kenneth Greisman announced the company's plans to appeal in a statement, saying, "Patients safety is a critical priority for Takeda. We are confident in the therapeutic benefits of Actos and its importance as a treatment for type 2 diabetes." (4)
Despite the company's confidence in Actos, several countries, including Germany, France and India, have suspended its use because of concerns about the bladder cancer risk. Bladder cancer patients who have taken Actos can explore their legal options by clicking here.
1, 4 - Takeda Responds to Verdict in Diabetes Drug Case, April 8, 2014, Takeda Pharmaceuticals website, http://www.takeda.com/news/2014/20140408_6295.html
2 - Lewis, JD, "Risk of bladder cancer among diabetic patients treated with pioglitazone: interim report of a longitudinal cohort study", April, 2011, Diabetes Care, http://care.diabetesjournals.org/content/34/4/916.full
3 - Levine, Daniel, "Japan drugmaker Takeda to fight $6 billion damages awarded by U.S. jury", April 8, 2014, Reuters.com, http://www.reuters.com/article/2014/04/08/us-takeda-pharm-actos-verdict-idUSBREA3708F20140408
For over ten years, Cancer Monthly has been the only centralized source of cancer treatment results. Patients can see the actual survival rate, quality-of-life indicators, and other key data for approximately 1,500 different cancer treatments. Cancer Monthly provides timely and ground-breaking news on the causes, diagnoses and treatments of the most common cancers including Bladder, Brain, Breast, Colon, Kidney (Renal), Liver, Lung (NSCLC), Ovarian, Prostate and Rectal Cancers, Melanoma, Mesothelioma, and Non-Hodgkin's Lymphoma. Written for patients and their loved ones, Cancer Monthly helps families make more informed treatment decisions.