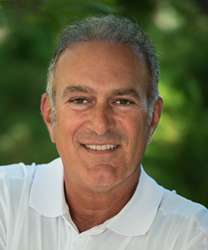 Inlanta is experiencing rapid growth as new branches join our family and various third party origination business agreements are solidified. Smooth operations are expected under Buege and Badciong's strong leadership in their respective areas
Brookfield, Wisconsin (PRWEB) April 15, 2014
Inlanta Mortgage CEO John Knowlton and President Nicholas J. DelTorto are excited to announce that Jean Badciong has been promoted to Chief Compliance Officer and Paul Buege has been promoted to Chief Operating Officer.
Knowlton announced the promotions at Inlanta's Annual Manager's Meeting on Monday, April 7th. In his speech, Knowlton commended Jean Badciong on her long-standing commitment to compliance and her willingness to spearhead Inlanta's compliance initiatives in an increasingly regulated industry. To be successful, mortgage companies must continuously allocate additional resources to maintain quality control and ensure solid compliance policies and procedures. Inlanta has always had a long standing commitment to quality and Badciong, with a strong compliance background and thorough understanding to the entire mortgage process, is the ideal person to serve as Inlanta's Chief Compliance Officer."
Paul Buege will serve as Inlanta's Chief Operating Officer. Buege joined Inlanta in 2013 as Senior Vice President of Business Development. With more than thirty years mortgage industry experience in various leadership roles, Buege is an ideal fit to lead our operations team. Previous positions held by Buege include SVP of Business Development for Shelter Mortgage and President and Chief Operating Officer of Universal Mortgage.
"Jean Badciong is the exact, right person to fill the vital role of Chief Compliance Officer. Badciong's encyclopedic knowledge of the mortgage business and process is common knowledge at Inlanta and we will all rest easier knowing that a person of her caliber is leading compliance initiatives. As Badciong focuses on compliance, Buege will share his tremendous energy, enthusiasm and wealth of knowledge as he leads our operations team during this exciting period of expansion for Inlanta," said John Knowlton.
President Nicholas DelTorto said, "Inlanta is experiencing rapid growth as new branches join our family and various third party origination business agreements are solidified. Smooth operations are expected under Buege and Badciong's strong leadership in their respective areas. Inlanta is very fortunate to have the talent that we do."
For more information:
Paul Buege can be contacted at paulbuege(at)inlanta.com. Jean Badciong can be contacted at jeanbadciong(at)inlanta.com.
About Inlanta Mortgage
Headquartered in Brookfield, Wis., Inlanta Mortgage was established in 1993. The company has grown to 31 branches in 16 states and over 200 employees. The company is an agency approved lender for Freddie Mac, Fannie Mae, FHA/VA, FHA 203K and USDA. Inlanta also offers numerous state bond agency programs as well as a full suite of jumbo and portfolio programs.
Inlanta Mortgage was named a Top Workplace in 2012 by the Milwaukee Journal Sentinel, has been listed on Mortgage Technology's Top 25 Tech Savvy Lenders List every year since 2010, Mortgage Executive Magazine's "Top 100 Mortgage Companies in America" in 2011 and 2012, and the Scotsman Guide's 2012 Top Mortgage Lenders list.
Inlanta's mission is to be the home financing partner that you trust to serve your family, friends and community. Through their family of dedicated mortgage professionals, Inlanta's commitment is to deliver an exceptional experience. Inlanta's unwavering dedication to integrity, honesty and ethics is the foundation of all of their relationships.
Loan officers and branch managers interested in learning more about the Inlanta platform are encouraged to visit http://www.InlantaPartners.com, email partners(at)inlanta.com or call 262-439-4260.