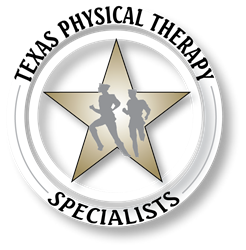 Selma, Texas (PRWEB) April 15, 2014
Texas Physical Therapy Specialists' (TexPTS) Selma clinic is pleased to announce the installation of the AlterG Anti-Gravity Treadmill, a revolutionary technology that is often used by professional athletes to continue training stress-free while recovering from injury.
The treadmill, which was installed at the clinic on April 15, 2014, uses technology created by NASA to enable faster rehabilitation and safer conditioning while removing up to 80% of the weight normally included in these activities. The AlterG's pressurized enclosure provides counterforce to a person's weight, greatly reducing the impact force to the musculoskeletal system.
"We're thrilled to be able to offer our patients the opportunity to benefit from the AlterG," said Jon Sams, PT, DPT, OCS, SCS, CSCS, and Selma Clinic Director. "This treadmill's technology allows us to continue to get our patients back on the move more quickly and effectively, and we look forward to getting their feedback."
Patients at TexPTS' Selma clinic can expect to be seen within 24 hours of injury by an expert in injury prevention and treatment like Dr. Sams, who is a dually certified Orthopaedic and Sports Specialist and enjoys treating athletes and active clients of all ages.
To make an appointment at the clinic, located at 8335 Agora Parkway, Suite 100, call (210) 658.8483. Services at TexPTS' Selma Clinic include general orthopaedics, sports medicine, and low back pain management.
About Texas Physical Therapy Specialists:
Founded in 2005, Texas Physical Therapy Specialists (TexPTS) is a private physical therapy practice with locations throughout San Antonio, Austin, and Dallas. Known for teaching and training physical therapists all over the US, TexPTS physical therapists take pride in delivering comprehensive and compassionate care to their patients with the best results. Our clinicians have a have a wide range of clinical expertise in manual physical therapy, spine care and rehabilitation, general orthopaedic conditions and retaliation, sports specific injuries, workplace injuries and much more. TexPTS was voted one of the Top 50 Places to Work in San Antonio in 2011 and 2013 by their own employees, the Best Private Physical Therapy Practice in the U.S. in 2009 by their peers in the American Physical Therapy Association and has been recognized on the Inc. 500/5000 lists for the past three years. For more information visit TexPTS.com or the TexPTS Facebook page.