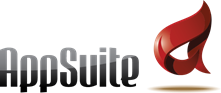 Embrace a mobile app as a simple and effective mean to roll out a new loyalty program to your customers.
Boca Raton, FL (PRWEB) April 18, 2014
Implementing and maintaining your customer loyalty program is almost as important as what the program actually provides the customer. Jim Daleen, CEO of AppSuite, says the right planning and embracing technology are the keys to customer loyalty success.
AppSuite (http://www.mobileappsuite.com) builds branded loyalty mobile apps tailored to the needs of hospitality clients around the world. Daleen and the customer loyalty gurus at AppSuite http://mobileappsuite.com/products/ have three must-do steps to maximize your customer loyalty program.
1. Before starting, have a plan on how your customers will be attracted to your program.
Focus aggressively on creating systemic and repeatable marketing activities that will promote adoption of your program. Successful programs utilize a multi-channel marketing strategy to reach customers including your website, social media, e-mail, in store signage, promotions, newsprint, magazine, radio, and TV. Basically a loyalty program is a very strategic initiative for a company; treat it with the priority, investment, and attention it deserves. A good target would be to convert about 25% of your non-member customers to sign-up on a daily basis. Consider giving your customers a special offer to compel them to sign up on the spot.
2. Go mobile!
Embrace a mobile app http://mobileappsuite.com/clients/ as a simple and effective means to roll out a new loyalty program to your customers. Why mobile? Because studies show that is where most customers are and that number will increase. In 2013, 55% of cell phone owners owned a smart phone. By 2015, 65% of the U.S. will own a smart phone or tablet.
But, a pure mobile program isn't enough. Make sure that your program can support loyalty swipe cards, gift cards, and credit cards. A mobile-centered loyalty and rewards program is simple, no punch cards, no swipe cards; your rewards are available 24x7x365 in your pocket. Simply spend money and earn valuable rewards!
3. Be Awards-Creative!
It's not just about points. As a member of a sophisticated loyalty program, customers can be afforded personalized and special benefits based upon things such as life time spending amounts, birthdays, anniversaries, and milestones in rewards levels. Providing a loyal customer that has spent a great deal of money in your establishment with special privileges and benefits isn't costly, but is very important to them. All customers want to be appreciated, recognized, and rewarded for their loyalty. If a customer understands what being a member of a great loyalty program means to them, they're very likely to want to join! You need only look at the tremendous success of airline loyalty programs with special seating, check-in, and upgrade benefits to understand why this is important to restaurant patrons as well.
About Jim Daleen
Jim Daleen is the chief executive officer for AppSuite, LLC (http://mobileappsuite.com/success-stories/ ). Daleen was the founder and CEO of Daleen Technologies, a global provider of high-performance billing and customer care software solutions. In three years, revenue grew from zero to $43.5 million; he raised $130 million in capital and built a global workforce of 535 employees. The Boca Raton-based company went public and was eventually sold. The entrepreneur was most recently the CEO of CPG Solutions, which saw 500% in sales growth and profits and was sold to an international buyer. Before that, he was the CEO of Affinity Express, where he increased revenue by 400% and led a successful turnaround and sale of the company from 2003-06.
Source: Insider Media Management