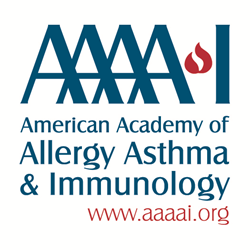 ... The only treatment option that will actually prevent life-threatening anaphylactic reactions is venom immunotherapy, said Dr. Casale.
Milwaukee, WI (PRWEB) April 14, 2014
Warmer weather means more time outdoors, but spending time outside brings with it the chance of coming in contact with stinging insects, which are among the most common triggers of a serious, life-threatening reaction called anaphylaxis. However, a new paper in The New England Journal of Medicine cites venom immunotherapy as the best treatment option for people who are allergic to stinging insects as it can reduce the risk of a future severe reaction to less than 5%.
Written by American Academy of Allergy, Asthma & Immunology (AAAAI) Executive Vice President Thomas B. Casale, MD, FAAAAI, and A. Wesley Burks, MD, FAAAAI, a past President, the paper follows the case of a 24-year-old woman who was stung while drinking soda at a picnic. The woman began experiencing symptoms indicative of anaphylaxis minutes after being stung, including swelling of the lips, light-headedness, difficulty swallowing and hives. She was transported to a local emergency room and treated with epinephrine. After being observed for several hours, she was discharged and given autoinjectable epinephrine.
"As far as long-term therapy for people with stinging insect allergy, avoiding exposure to these insects is key, but the only treatment option that will actually prevent life-threatening anaphylactic reactions is venom immunotherapy," said Dr. Casale.
Patients who have experienced a severe allergic reaction to an insect sting should see an allergist/immunologist, who can provide appropriate testing and determine if venom immunotherapy is the right treatment option. Venom immunotherapy is given in the form of shots, and about 80 to 90% of patients who receive it for 3 to 5 years do not have a severe reaction to a future sting.
"The other important thing to keep in mind is that patients with venom-specific IgE who have had a severe allergic reaction are at higher risk of having another severe allergic reaction," explained Dr. Burks. "It is imperative for these individuals to carry autoinjectable epinephrine and know how to use it in an emergency."
Epinephrine is the first-line treatment for anaphylaxis. In fact, the AAAAI recently released a second list for the ABIM Foundation's Choosing Wisely initiative that included an item highlighting the importance of epinephrine because data indicate that antihistamines are overused as the first-line treatment of anaphylaxis. Overuse of antihistamines, which do not treat the cardiovascular or respiratory symptoms of anaphylaxis, can delay treatment with epinephrine. Fatalities during anaphylaxis have been associated with delayed administration of epinephrine. Anyone who believes they are having an anaphylactic reaction should use autoinjectable epinephrine and seek medical attention immediately.
More information on stinging insect allergy, anaphylaxis and immunotherapy is available at the AAAAI website.
The AAAAI represents allergists, asthma specialists, clinical immunologists, allied health professionals and others with a special interest in the research and treatment of allergic and immunologic diseases. Established in 1943, the AAAAI has more than 6,800 members in the United States, Canada and 72 other countries. The AAAAI's Find an Allergist/Immunologist service is a trusted resource to help you find a specialist close to home.
###