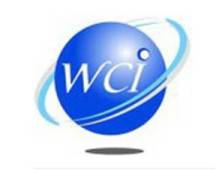 While our name may be new, WCI continues to symbolize national leadership in competence, care and competitive coverage.
Marlton, NJ (PRWEB) April 16, 2014
Walter C. Cagley Insurance, which has been insuring collateral recovery specialists for 30 years, today announced that its corporate name has been changed to Westgate Commercial Insurance. Across America, the agency will be popularly known as WCI. Following the acquisition of the agency earlier this year by Transport Insurance Management Services, WCI becomes an even stronger organization, further solidifying its national scope. WCI covers more than a thousand businesses all across the United States.
"While our name may be new, WCI continues to symbolize national leadership in the competence, care and competitive coverage that we bring to every client," said CEO Robert Langner. "We have traditionally been one of America's largest recovery insurance providers; we consider that position a continuing commitment and a quality promise to our clients. As WCI, we expand on this commitment to service with an enlarged presence and enhanced capabilities."
Headquartered in New Jersey, WCI also operates offices in California and Idaho. The agency specializes in collateral recovery insurance, offering extensive services with deep industry expertise. WCI sells coverage to companies engaging in repossession, towing, garage services and related activities. For more information on WCI, please visit the firm's new website at http://www.wciinsurance.com.
About WCI
Westgate Commercial Insurance has been insuring businesses for more than four decades and collateral recovery specialists for nearly 30 years. The agency currently insures more than one thousand collateral recovery businesses in nearly all 50 states. Its program is nationwide, extremely competitive, and covers all aspects of today's recovery business. WCI agents are very experienced with the recovery industry and work with each client to obtain a policy that is tailor-made for the client's business. WCI is able to write new businesses, as well as operations with "towing for hire" exposure. The program is superior in that it is not a "claims made" or "group" policy. Nor is it on a "per unit" basis. Thus, clients need not complete time-consuming monthly reports.