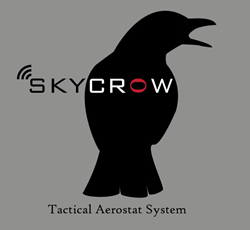 Los Angeles, CA (PRWEB) April 15, 2014
Worldwide Aeros (Aeros), a manufacturer of lighter-than-air (LTA) aircraft, announced today their partnership with Tetracam Inc. as a system integrator of the multi-spectral camera systems for precision agriculture applications. Aeros and Tetracam recently partnered to provide growers with the opportunity to manage their fields from an aerial platform without the need of a Certificate of Authorization (COA) from the Federal Aviation Agency (FAA). Aeros is an FAA-certified manufacturer of airships, aerostats, and other technologies used for observation, surveillance, and reconnaissance applications. Tetracam produces the world's most efficient and most economical multi-spectral cameras and the software required to interpret what they see.
Aeros will be incorporating several of the Agriculture Digital Camera (ADC) family of imaging systems aboard multiple aerostat platforms capable of handling tactical payloads that support longer duration missions, including the ADC Lite, ADC Micro, and the Mini-MCA system. Carried by an aerostat, the cameras will be able to monitor crops, forests, and eco-systems persistently for subtle changes in the visible and near-infrared radiation (NIR) that plants reflect in order to remotely sense when plants are under stress, identify species, monitor plant growth, and perform dozens of other functions helpful in protecting crops and the environment.
Aeros' family of aerostat solutions can be utilized to provide observation and surveillance capabilities quickly in numerous scenarios, supporting event and infrastructure security, aiding communication relays in disaster response situations, supporting border patrol operations, and providing forest management, and precision agriculture support, among many other applications. Unlike unmanned aerial vehicle (UAV), aerostats do not require a COA from the FAA, they can stay in the air for weeks at a time, and are easy to operate with less manpower requirements. Aeros' line of aerostats are helium-lifted and can be tethered to a height of up to 400 feet, or beyond. Like UAVs, aerostats are less prone to viewing problems due to cloud cover when compared to satellite imagery, they provide considerably greater detail, greater flexibility for timing of observation, and allows users to change the bands of radiation under observation at significantly lower costs.
Aeros' line of aerostats are a game-changer for farmers, particularly in the US, as they do not require a COA from the FAA, a restriction currently imposed on the use of UAVs. Integration of Tetracam's line of cameras with aerostats can strategically accelerate crop monitoring using multi-spectral imaging industry-wide," explains John R. Palacio, VP Sales & Marketing at Tetracam.
"Agriculture is a growing multi-billion dollar industry, and farmers want to be more profitable and productive. I am excited that the simplicity of the design and operation of our aerostats provides new aerial asset solutions to cost-effectively address opportunities in precision agriculture," explains Mario Pantuso, Aeros' Sr. Program Manager.
Long before the stress factors that endanger plants can be seen in the visible spectrum, they appear in the near-infrared. When plants are stressed, the level of the NIR radiation that they reflect immediately drops. So, multi-spectral false color images provide very good early warning systems of crop problems. On farms and ranches throughout the world today, Tetracam systems monitor subtle changes in the visible and near-infrared radiation that plants reflect. Growers use this data to spot plants under stress, monitor plant growth or to perform dozens of other functions helpful in managing crops to improve yields and manage resources for increasingly precious farmlands worldwide.
A multi-spectral image is one that represents a scene in terms of specific bands of electromagnetic radiation that often include frequencies outside of the visible spectrum. Tetracam's imaging systems monitor the visible and near infrared radiation that plants reflect. This enables growers to capture the data they need to react to problems caused by extreme climate changes; weeds, pests and diseases; over-planting; improper irrigation; inconsistent application of fertilizers; poor drainage and, a host of other problems that impact the health of crops.
The rosy colored areas in a multi-spectral image indicate the presence of healthy vegetation. Since healthy vegetation strongly reflects near-infrared and also green radiation, everywhere that healthy vegetation is present in the scene appears magenta (red + blue) in the "false-color" image. Areas where no vegetation is present reflect a full spectrum of visible and NIR solar radiation but absorb much of this as well so they appear in shades of gray (R+G+B) in the image.
Aeros is a manufacturer of traditional LTA solutions, including several turnkey aerial surveillance assets requiring minimum setup and training that are durable and rugged, while providing low capital and sustainment costs compared to fixed wing, rotary and UAV alternatives. These aerostats can be set up and operated as an airborne asset quickly with less personnel and provide a lower barrier to aerial platform ownership. They feature mission-specific payload integration, meaning they can be designed and manufactured based on specific mission requirements, such as altitude, wind speed, and operating temperatures.
Operational Altitude: 1000 ft
Max Sustained Op Wind: 40 knots
Max Moored Wind: 25 knots
With larger payload capacity, Aeros' portfolio of aerostats can provide networking connectivity to commercial farm operators, for example, supporting autonomous farming missions and real-time data monitoring.
Tetracam's ADC family of cameras monitors red, green and near-infrared using the same filter values used in Landsat satellites. PixelWrench2, the software that comes with all Tetracam cameras, lets users derive NDVI and other graphical vegetation indices from false color images. PixelWrench2 is able to convert the captured color infrared (CIR) image into one of a number of standard graphical indicators such as NDVI (Normalized Difference Vegetative Index) or SAVI (Soil-Adjusted Vegetation Index). A NDVI provides a graphical way to quantify small changes in multi-spectral image color relationships by comparing the amount of reflected NIR radiation with the amount of reflected red radiation. Indices such as these indicate biomass, chlorophyll content and the overall health of plants.
To learn more about Aeros' aerostat products for agriculture and ISR applications, please contact Christina Eaves at Christina.Eaves(at)aeroscraft(dot)com or Mario Pantuso at Mario.Pantuso(at)aeroscraft(dot)com.
About Aeros: Founded 27 years ago in the U.S., the Aeroscraft Corporation (Aeros) has grown from a small aerostat production manufacturer to a leading FAA-certified airship producer and R&D firm for the aerospace industry. Aeros has achieved multiple FAA airship type certificates and operates with an FAA Production Certificate, while featuring a product line that includes advanced airships and tethered aerostats utilized in commercial and government applications throughout the world. Aeros is also the developer of an innovative cargo airship solution called the Aeroscraft for commercial, military mobility and disaster relief applications. Learn more at http://www.aeroscraft.com
About Tetracam: Tetracam produces the world's most efficient and most economical multi-spectral cameras and the software required to interpret what they see. Tetracam's standard and custom built camera platforms have been used to satisfy many different electronic imaging requirements including scientific, airborne, security, observation, mobile, and wireless solutions. With design and manufacturing expertise in imaging hardware, software, optics, and related systems, Tetracam delivers multiple levels of value to our OEM and design services customers. Tetracam is particularly proud to have invented and commercialized the first low cost multi-spectral digital cameras for agricultural remote sensing. Learn more at http://www.tetracam.com.
# # #