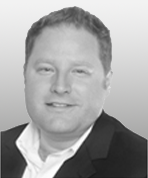 Pursuit's growth is a reflection of a changing mindset in life sciences.
CHESTER, New Jersey (PRWEB) April 15, 2014
Pursuit Solutions announced today that the company experienced year over year revenue growth of 72% in the first quarter ending March 31, 2014.
Said Peter Stark, CEO, "Pursuit's growth is a reflection of a changing mindset in life sciences. Buying executives are no longer content with purchasing Sales and Marketing solutions from legacy players. In a market that is consistently challenging executives to produce more effective commercial models, they are looking for innovation and data driven decision making. Pursuit has consistently challenged the status quo by providing an alternative model. When the silos between Sales, Marketing and Market Access are broken down, and customer intelligence is shared seamlessly, these companies can finally deliver on their promise of a better experience for their customers. We are witnessing rejuvenation, a willingness to take action and do what is logical, but for so long has been seen as too difficult. It is validating. These are not just small, nimble pharma companies making these moves. We're seeing it in the largest companies in the world."
About Pursuit Solutions
Pursuit Solutions provides a sales and marketing integration platform specifically designed for life sciences. Its flagship product, ClearSky(TM), provides the pharmaceutical Field Force with an intuitive and powerful Closed-Loop Marketing (CLM) and Sales Force Automation (SFA) solution, that in concert with Multi-Channel Marketing (MCM) systems enables the user to be aware of marketing touch-points, receive data-driven Interactive Visual Aid (IVA) and other tactic recommendations, and cater presentations to their customers' interests. ClearView, the company's business intelligence platform, is designed specifically for the life sciences industry, combining Field Force, Marketing and Market Access metrics and insights in one place.
Pursuit's Data Management, Campaign Operations, and Strategy & Analytics capabilities enable its clients to take advantage of alignment across sales and marketing channels, so that customers have a valuable and consistent experience.
Pursuit Solutions is headquartered in Chester, NJ, with offices in Boston, MA, and in the southern San Francisco and Orange County, CA areas. For more information, visit http://www.pursuit-solutions.com.
By: Peter Stark