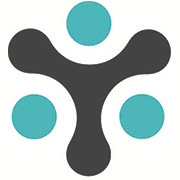 'We've replaced one system with another,' says Burce. 'It's a logical innovation. And it makes sense.'
Austin, Texas (PRWEB) April 16, 2014
North Olmsted City School District (OH) selects InfoSnap to make an improvement in the process of their workflow to ensure data integrity.
Nancy Burce, Coordinator of Instructional Technology at North Olmsted, selected InfoSnap, which designed a streamlined solution that was specific to the needs of this district. Prior to InfoSnap, North Olmsted distributed an abundance of paperwork to parents. Forms included student information, emergency medical, and health questionnaires. In those days, families would spend more than an hour in a school's office filling out stacks of paper. The administrative staff would then take that information and hand-key the data into their PowerSchool student information system (SIS).
The customized solution from InfoSnap allows staff to keep all paperwork in a securely hosted, scalable cloud environment.
"At the time we thought, if we're going to go paperless, let's completely eradicate it," says Burce. "So, we put everything online."
North Olmsted's acceptable use policies, code of conduct, handbooks, publicity permission slips, family education rights, privacy act, and Title I partnership forms are now accessible online. "Half of the forms don't flow into our SIS but they are available electronically," says Burce. "We know the parents have it and we no longer send them paper copies."
An InfoSnap feature that specifically enhances North Olmsted's solution is the use of administrative tags to create an efficient workflow process. Tags are an administrative tool that allows staff to flag student records to easily keep track of forms that have been received. "By law, we have to keep hard copies of the emergency medical forms," says Burce. "Once they print, we apply a tag within our solution that identifies the form as 'building-printed' so we can sort out the new ones from the forms we already have." This is valuable for a district such as North Olmsted with 4,000 students across nine schools.
What once was a paper-based nightmare is now an efficient online registration management solution—benefiting staff and the families of more than 4,000 students in this growing community.
A streamlined approach from InfoSnap provides the staff and families of North Olmsted with a level of efficiency they previously didn't have. "We've replaced one system with another," says Burce. "It's a logical innovation. And it makes sense."
About InfoSnap
InfoSnap®, Inc. is the leading provider of cloud-based registration management solutions, including online Application, Admissions, School Choice/Lottery, New Student Enrollment, Annual Student Registration, and Staff Registration, designed specifically for Pre K-12 independent, charter and public schools. InfoSnap solutions provide: (i) secure, customized online forms based on your existing business processes and designed using SmartForm™ Technology; (ii) a powerful administrative portal for the review, editing and managing of data; (iii) and data integration to the student information system (SIS) utilizing an advanced Data Integration Framework. All solutions are backed by dedicated solution specialists, supporting both your infrastructure and families. InfoSnap was founded in 2000 and serves a growing client base of 650+ Pre K-12 clients around the world. For more information, visit http://www.infosnap.com.