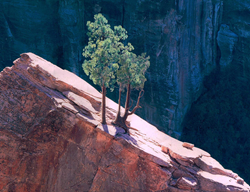 Sustainable Kazakhstan
Houston, Texas (PRWEB) April 24, 2014
Michael Chaplinsky, the president of Turf Feeding Systems, a Texas fertigation company, was the Keynote speaker at the Eurasia Business Forum 2014 (EBF 2014 ) in Almaty, Kazakhstan April 17th and 18th. His work is sharply focused on the three most important issues facing the world - Water, Soil Health and Food Production. He presented ways to implement sustainable agriculture and water efficiency into the region.
The Eurasia Business Forum 2014 was an important conference for Eurasia, which is has been the cross roads for trade and technologies since the days of Marco Polo and the Silk Road. Kazakhstan is the central economic driving force in the region. This forum brought together government leaders, business professionals, and entrepreneurs to implement new technologies into the region.
Mr. Chaplinsky's presentation covered the importance of sustainability and water efficiency.
Chaplinsky stated, "You can argue global warming, but you cannot argue we will run out of oil and gas in 50 or 100 years. This is what no one is telling you. We will also run out of fertilizer and chemicals to grow food." He is focused to implement ways to solve those issues, and to produce crops and food with less fertilizer and chemicals.
Mr. Chaplinsky is a world leader on implementing the practices of sustainable agriculture, water efficiency and soil health together to reduce water, fertilizer, chemicals, labor and energy, while improving any crop, landscape, resort and sports field.
Helping the rural family farmer is one of Michael's personal passions, and he presented ways to raise the economy and livelihood of the rural family farmer, which is this year's theme for the UNFAO. He can increase the production and efficiency of any rural farm through sustainable practices and soil health, and believes the rural farmer is the key to raising the agriculture economy of any country.
The EBF 2014 was the center of presentations and panel discussions for Mr. Chaplinsky with government and business leaders. He met with a number of individuals interested in implementing his sustainable technologies to the Singapore and Europe regions.
Chaplinksy also met with Mr. Talgat Yermegiyaev – Chairman of Expo 2017. The theme of the upcoming expo is Future Energy, which is another area of his work. Mr. Chaplinsky is preparing a proposal to implement sustainability agriculture and water efficiency into the 2017 Astana Expo.
The Eurasia Business Forum 2014 was an outstanding week to bring together like-minded people in Eurasia to implement sustainability into an important region of the world. It opened new doors and markets to help and share ideas and to think differently.
Turf Feeding Systems and Michael Chaplinsky are excited to have a direct part in implementing sustainable technologies to better the world .
Bio:
Michael Chaplinsky – President / Founder Turf Feeding Systems
Turf Feeding Systems - Houston Texas – USA - The world leader in packaged fertigation systems (fertilizer injection into irrigation) for golf, sports fields, landscapes, resorts and agriculture.
Mr. Chaplinsky has worked for over 25 years implementing water efficiency and sustainability into all types of irrigated projects around the world. He speaks at many conferences and lectures on sustainable soils, landscapes, golf and agriculture.
Mr. Chaplinsky has worked with the top scientists and engineers on project that include construction, revegitation, bio-remdiation and beach erosion. He brings technologies and practices together to promote plant and soil health, and create the values and benefits of sustainability.