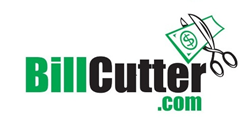 "Historically, shopping around to cut your monthly expenses takes a lot of time and effort by visiting multiple sites and making a lot of calls, BillCutter.com is now here to do that for you."
NEWPORT BEACH, CA (PRWEB) April 15, 2014
Consumers now have a powerful new ally in their quest to gain real control over the researching and lowering their monthly expenses across multiple categories which include; solar energy, auto loans, insurance, mortgage, cable/satellite TV, long distance, wireless service, Internet providers and credit repair, with the introduction of BillCutter.com.
Until now, consumers wanting to get the best possible deal to lower their monthly expenses typically had to spend significant time researching and getting quotes online or by calling companies directly. Even web-savvy consumers have been forced to visit multiple web sites to compile the information needed to make an intelligent decision. Even after completing this homework, consumers often found themselves confused and exhausted and even finding out that their efforts were not consistent with their original wants or needs.
BillCutter.com uses the Internet to eliminate the difficulties, inconvenience and stress of shopping around for the best deal to save consumers money monthly. According to Alex Diaz & Jason Crebs, co-founders at BillCutter.com, the company gives consumers control over what frequently is a difficult and confusing process.
"Historically, shopping around to cut your monthly expenses takes a lot of time and effort by visiting multiple sites and making a lot of calls," said Alex Diaz. "While saving money may be their goal, they also can make an educated decision on what satellite TV company has the best package for the money, or get a quote on converting to solar energy from standard electricity with solar panels on their home or business. As a result, the traditional way of researching and getting quotes is stacked against the consumer. BillCutter.com helps consumers save time while improving their overall experience."
BillCutter.com also simplifies the process of identifying vehicle financing alternatives and securing both the commitment and terms of a lender before a consumer ever enters a dealership or decides to refinance their car loan. In a single online visit to BillCutter.com, typically lasting 10 minutes or less, consumers can receive offers from up to four reputable service providers.
"Consumers can also get quotes on multiple insurance products including life, auto, health and even annuities," said Jason Crebs. "As an alternative for those who want a safe investment that gives guaranteed principle and guaranteed return regardless of what the stock market does, annuities are a great option. They usually out perform standard 401k plans."
BillCutter.com is a free online service to the consumer. The company earns its money through the service providers that are part of their network. BillCutter.com services consumers in all 50 states in the United States and has plans of expanding its services in multiple other countries later this year.
About BillCutter.com
BillCutter.com is a online, user-friendly, customer focused service designed to empower consumers with the ability to save money on their monthly expenses. When a consumer logs on to BillCutter.com, they can easily research, compare and lower many of their monthly bills, free of charge. The service works by enabling consumers to enter particular information which then is used to match them with companies that can meet their needs. BillCutter.com offers savings via hundreds of service providers across multiple categories, including solar panels, auto loans, insurance, mortgage, credit repair, cable/satellite TV, long-distance and wireless services. BillCutter.com was co-founded by Alex Diaz and Jason Crebs, and it was launched on April 2014. Their office is located at 2618 San Miguel Road, Ste 263, Newport Beach, CA 92660.