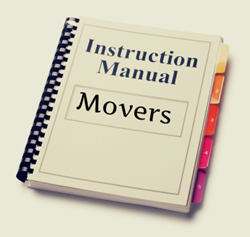 (PRWEB) April 16, 2014
Customers that have negative reactions to their cross country moving experience almost universally blame a lack of professionalism on the part of the moving company hired. England Van Lines is proud to be among the highest rated residential and commercial moving companies in the country, and is creating new guidelines that are expected to reduce the already small amount of customer dissatisfaction.
New procedures allow the company more freedom in choosing the appropriate jobs and tasks for new hires. Instead of applying for a specific position, England Van Lines chooses those that already have years of experience in the moving industry, and then provides aptitude testing to place these new employees in positions that better suit their abilities in relation to specific tasks most often presented on the job.
A company spokesperson reasoned why these aptitude tests are necessary. "England Van Lines most appreciates a high level of efficiency, and so we've begun testing new hires to see which positions would best suit them. This is an exciting process for the new employees, because even without specific training or education, we can automatically put some in higher paying positions than they may have been eligible for before. This makes employees more fulfilled, and at the end of the day they're more likely to stay with the company longer, and maintain a more professional attitude."
The test will measure an employee's ability to cognitively reason and adjust to different circumstances and test how one will react in different situations that put pressure on employees and clients alike. For example, it will measure verbal, abstract, and numerical reasoning skills. Each section of the test will be strictly timed due to the nature of the work output expected upon completion. In essence, it is a stress test and will ensure employees can handle what's coming. A separate portion will test specific areas of knowledge, but these are specifically catered toward an employee's interests. After all, England Van Lines does not want employees placed in positions involving skills that are not greatly enjoyed. The managers managing these employees have also received a useful productivity update in the form of Microsoft Surface Pro tablets to aid in managing of employees and their tasks.
Many cross country moving companies, both residential and commercial, are beginning to incorporate these new training programs and procedures into their onboarding process because of consumer panels and focus groups. It is expected to increase the ability of employees to give great customer service while also increasing productivity throughout each of the company's various departments.
Updates and news will be posted on the England Van Lines website. England Van Lines supports many charities dedicated to empowering the members of our communities to work together and make them better places.