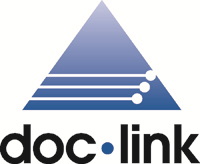 Laguna Hills, CA (PRWEB) April 24, 2014
Altec Products, Inc., a leading provider of integrated document management and workflow solutions, announced today their Diamond sponsorship of the Epicor global customer conference held April 27 – 30, 2014 at Mandalay Bay in Las Vegas. Anticipated to be the largest customer event in Epicor history, Insights 2014 will bring together more than 4,000 users of Epicor ERP and Retail solutions. Customers who attend will have dedicated education tracks focused on their specific products and solutions along with many opportunities to network across product platforms and industries.
As an Epicor solution provider for more than 25 years, Altec will showcase their premier solution, doc-link, and how it provides seamless integration to Epicor products for manufacturing, distribution and service organizations. doc-link allows companies to go paperless in any department and any process. Insights 2014 will offer five sessions on document management demonstrating doc-link for paperless Accounts Payable and Accounts Receivable processing as well as a theater presentation showcasing doc-link's mobility update which adds functionalities such as on-the-go workflow approval.
Doug Tanner, sales engineer and doc-link evangelist, will be available as a resource to present the many benefits of doc-link for Epicor ERP, Vantage and Vista applications through Advanced Print Management (APM). States Tanner, "doc-link allows your business to seamlessly archive and process documents through workflow and retrieve and research transactions directly from the desktop. This technology can truly transform your employee's productivity and significantly improve your company's level of customer service."
Bill Brown, executive vice president of sales for Altec, will also be a session presenter and available at the doc-link for Prophet 21 Kiosk 259/260 to share his knowledge based on more than 30 years of document management expertise. His experience and knowledge brings industry-specific success stories to light as he shares the power of document management in increasing productivity and reducing costs by streamlining business processes.
Mark Ford, CEO of Altec, expressed, "We are very excited to sponsor Insights 2014 and grateful to have this valuable face-to-face time with the Epicor customers in Las Vegas. Our goal is to inspire IT professionals to solve critical business processes by using innovative technological solutions to increase operational efficiencies. With doc-link, business executives can make sound decisions and measurably improve their bottom line."
Altec is also the sponsor of Epicor Insights' "Unplugged" gala event and evening with Sheryl Crow to take place Tuesday, April 29th.
Visit the Altec team at Booth 11 and doc-link for Prophet 21 Kiosk 259/260.
Altec Document Management Sessions at Insights 2014
Tuesday, April 29 | 2:10pm – 3:35pm - Altec doc-link for Prophet 21
Tuesday, April 29 | 3:40pm – 4:30pm - Document Management in the 21st Century
Wednesday, April 30 | 9:00am – 9:50am - Compliance and Audit
Wednesday, April 30 | 1:15pm – 2:05pm - Going Paperless with Advanced Print Management
Wednesday, April 30 | 3:45pm – 5:00pm - Altec doc-link for Prophet 21
Altec Document Management Theater Presentation at Insights 2014
Wednesday, April 30 | 10:25am – 10:45am - Go Paperless & Go Mobile with doc-link™ Document Management
About Altec
Altec is a leading provider of Integrated Document Management (IDM) solutions to mid-market companies. For more than 25 years, Altec has provided a wide range of accounting-centric paper to paperless solutions including its flagship product, doc-link™, which enables companies to capture, archive, workflow and route structured and unstructured documents to customers, employees and vendors. Altec's comprehensive solutions include IDM, output management, MICR check disbursement and paper documents that serve more than 13,000 customers worldwide. Altec enjoys strong, collaborative partnerships with ERP solution providers like Epicor Software Corporation to provide the most comprehensive, integrated enterprise document management solutions. Altec delivers its IDM solutions through a global network of authorized partners in more than 60 countries throughout the Americas, EMEA and Asia Pacific. Visit Altec at http://www.altec-inc.com, or call April Blankenship at 1-800-997-9921.
###
Epicor, Vantage, Vista, and Prophet 21 are trademarks or registered trademarks of Epicor Software Corporation, registered in the United States and other countries. Other trademarks referenced are the property of their respective owners.