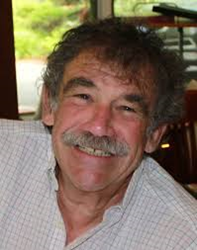 Startup Grind Greenwich is here to help fuel innovation, economic growth and prosperity 'moving the needle' in our local region
Greenwich, CT (PRWEB) April 15, 2014
Following the flawless execution of their inaugural event last month at the Bruce Museum with David Tait of Virgin Atlantic Airways fame, Startup Grind Greenwich has a tough act to follow but is rising to the occasion in just a few short weeks with speaker Bob Dorf, widely regarded as the second most knowledgeable customer development expert on the planet next to his friend, colleague and fellow author Steve Blank. Startup Grind Greenwich, powered by Google For Entrepreneurs, organizes the April fireside chat which continues the series with successful founders to educate, inspire and support entrepreneurs in Fairfield County Connecticut and Westchester County New York.
Driving its vision of supporting entrepreneurs in the region, Startup Grind Greenwich has caught the attention of notable organizations and influential professionals such as Greenwich First Selectman Peter Tesei, Marcia O'Kane and the Greenwich Chamber of Commerce, Harvard Business School Angels, Family Office Association, Blueprint Westchester and many others who hold ties to ABC News, NBC News, CNN, Good Morning America, Harpo Productions, Arianna Huffington, Tory Burch and Sara Blakely to name a few. "We are thrilled to see the welcoming of Startup Grind Greenwich and Google For Entrepreneurs in the area. It gives us high hopes for what can be achieved here given the right mix of individuals, organizations and opportunity. We have a bright future ahead of us!", says Peter Sinkevich, the Greenwich Chapter Director of Startup Grind.
The Greenwich Chapter is a volunteer managed and operated organization, part of a much larger globally connected network of vibrant startup communities designed to help fuel innovation, economic growth and prosperity at the local level. "Startup Grind Greenwich welcomes all startups, founders, investors and entrepreneurs of all stages of growth located in Westchester County New York and Fairfield County Connecticut to attend and get involved. The time is right and there are many great opportunities and resources Startup Grind offers to those in attendance", Peter continues.
This month's speaker at the event, Bob Dorf, is an Adjunct Professor of Entrepreneurship at the Columbia Business School and co-authored 'The Startup Owner's Manual' with his long-time friend and colleague Steve Blank. Together the two spent nearly two years conceiving, outlining, drafting, rewriting, and revising the global bestseller, which is now a business bestseller in the U.S. and many countries around the world.
A serial entrepreneur, Bob left a lucrative broadcasting job at the age of 22 because he had a passion to start his own company, which he did seven times over three decades. Bob's track record as a founder, as he says, "Two home runs, two base hits, and three great tax losses."
Bob invested in and coached or advised more than two dozen startups over more than a decade. Seven of them IPO'ed, while six went "straight into the toilet." In all, he says, "an incredible 42 year entrepreneurial education!"
Tickets can be reserved by visiting the Startup Grind Greenwich Eventbrite page. The Startup Grind Greenwich April event will be held in the awe-inspiring 3-story atrium lobby of Corporate Executive Offices (CEO) located at 75 Holly Hill Lane, Greenwich, CT 06830. CEO provides customizable temporary and long-term executive office solutions that allow businesses and entrepreneurs to benefit from a prestigious & convenient location, sophisticated executive décor, state-of-the-art technology & communications and a full range of professional support sevices. Peter comments, "I cannot say enough about the support we receive from Google For Entrepreneurs, the quality of this organization and the explosive growth I have witnessed alone in the short time I have served as Greenwich Chapter Director so far. We appreciate Bob finding the time to share his valuable experience with our audience and all of our local, national and global sponsors who have volunteered their valuable time, energy and resources so we may achieve our goals."
About Startup Grind
Startup Grind is a global startup community designed to educate, inspire, and connect entrepreneurs. It is powered by Google for Entrepreneurs. Startup Grind hosts monthly events that connect more than 60,000 entrepreneurs in more than 85 cities in over 35 countries across the globe featuring successful local founders, innovators, educators and investors who share personal stories and lessons learned on the road to building great companies. Startup Grind aims to build a connected network of vibrant startup communities to help fuel innovation, economic growth and prosperity at the local level by providing ample opportunities to connect with amazing startups and the people behind them, tap into a strong support network, form meaningful connections and gain inspiration for the startup journey ahead.
Please visit the Startup Grind Greenwich website for more information on upcoming events and speakers. Startup Grind Greenwich can also be followed on Facebook, LinkedIn, Google+ and Twitter using @StartupGrindGRW. Peter Sinkevich is a lifelong serial entrepreneur who consults entrepreneurs and business owners of all sizes in addition to serving as the Greenwich Chapter Director for Startup Grind. Connect with Peter using Twitter username @PeterSinkevich