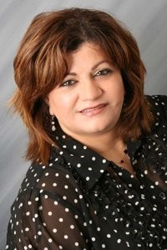 I've been the employee and I've been the manager. I can see the bigger picture.
Rockville, MD (PRWEB) April 15, 2014
XcelHR is pleased to announce the addition of Rana Katsha as the Benefits Manager at corporate headquarters in Rockville, MD. She works with team members to enhance the company benefits program and ensure clients are aware of changes to programs and procedures.
Katsha has a Bachelor of Science degree in Industrial and Organizational Psychology from the University of Maryland and a Master's degree in Human Resources Management from the University of Maryland University College. She also has her certification as a Professional in Human Resources (PHR).
After graduating from college Katsha wanted to study computer science, but the industry lacked the human interaction Katsha was looking for in a career. She was intrigued by the interactions between employees and managers at the retail job she had at the same time- a fascination that encouraged her to pursue a career in human resources.
Her understanding of people has brought her success navigating complex projects throughout her 24 year career. "I am able to picture both sides of a situation," Katsha said. "I've been the employee and I've been the manager. I can see the bigger picture."
She is a member of the national association of the Society for Human Resources Management (SHRM). Katsha has also held leadership positions at local HR industry associations, serving as president of the Montgomery County chapter of the Society for Human Resources Management from 2012 to 2013.
Katsha successfully established a wellness program for a former employer that offered employees and their families access to information to improve work-life balance, including a 10-week walking program and cooking seminars with a nutritionist providing instruction on healthy meal preparation.
Her dedication to the profession extends past her work duties. Katsha spends her personal time participating in charity events for various organizations such as the Montgomery Humane Society, the Montgomery County Coalition for the Homeless and the American Cancer Society.
Katsha's leisure interests include gardening and playing with her two dogs, Rocky and Ernie, and cat, Graycee.
About XcelHR
A national leader of HR service, XcelHR streamlines your back office so business owners can focus on growing their business. For over 20 years, XcelHR has provided turnkey Human Resources solutions to small and mid-sized businesses. We provide a consultative, flexible approach for our clients, allowing them to select the solution that best fits their needs. For more information about XcelHR, please visit http://www.xcelhr.com or call 800.776.0076.