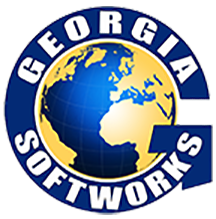 I'm confident that [GSW] will satisfy every customer's needs (speed, reliability and security).
Dawsonville, Georgia (PRWEB) May 28, 2014
Since 2004, SAPSTROOM has been a Georgia SoftWorks partner and authorized reseller of the GSW Telnet Server for Windows and SSH Server for Windows. Located in Belgium, SAPSTROOM is an SAP consulting practice focused on excellence in the supply chain processes. Sapstroom partners with companies to provide experience in IT, manufacturing, warehousing and distribution.
"We are proud to celebrate this 10 year milestone with SAPSTROOM," said Doug Hitchcock of Georgia SoftWorks. "They know their market well and are a great asset to our reseller network. We look forward to celebrating more milestones with them."
SAPSTROOM has been implementing and integrating SAP R/3 technology in the supply chain processes in Europe since 1996. Their business core focuses on warehouse management, RF communication, transportation management, SAP global trade services and barcoding/data capture.
"I suggest the Georgia SoftWorks UTS at every implementation over other alternatives because I'm confident that it will satisfy every customer's needs (speed, reliability and security), and that any issues will be dealt with rapidly and professionally," said Rob Smeets of SAPSTROOM.
Georgia SoftWorks is a software development company based in Dawsonville, Georgia. GSW is recognized on a global platform for the development of the GSW Telnet Server for Windows and GSW SSH Server for Windows. GSW software is used in almost every industry all over the world. They have end users and resellers on every continent, except Antarctica.
The Georgia SoftWorks' Telnet, SSH Server for Windows and client applications are industrial quality software designed for superior operation in demanding mobile RF Terminal environments, such as warehousing, making it an excellent match for the solutions that SAPSTROOM provides. SAPSTROOM services a variety of industries, including biochemical, petrochemical, healthcare, automotive, apparel, and food and beverage.
About Georgia Softworks
Established in 1991, Georgia SoftWorks is a privately held software development company recognized for creating high performance data communications, system and telecommunications applications. Georgia SoftWorks has obtained a worldwide presence with its industrial SSH/Telnet Server for Microsoft Windows. GSW's long-term commitment to SSH/Telnet has led to the pioneering of major features such as Session Shadowing, Session Monitoring, Graceful Termination, Automatic Logon, Logon Scripting and more recently Team Services technology which allows mobile device users to transfer, swap, share and recover mobile device sessions. GSW has also provided the very first SSH Server to provide Digital Certificate Authentication with Internet Information Server (IIS) like certificate to user account mapping. This includes 'One-to-one' and 'Many-to-one' mapping methods and also support certificate trust lists (CTL).