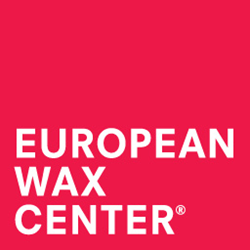 Raleigh, NC (PRWEB) April 15, 2014
For students, affording professional hair removal in Raleigh is sometimes seen as a luxury and hard to justify because of the price. However, European Wax Center has stepped in to help. With rents always climbing and course books getting ever more expensive, giving students what they want at a price they can afford just makes sense. Now, thanks to European Wax Center, every student can afford professional waxing in Raleigh-Brier Creek, NC with the Student Wax Pass.
With a wide range of world-class waxing services for both men and women, European Wax Center Raleigh-Brier Creek is proud to reward students of all ages with discounted waxing. The Student Wax Pass is free for all students, and rewards students with a waxing after they purchase 3 full priced services for body hair removal in Raleigh, North Carolina.
Dissatisfied with just giving away waxing, European Wax Center Raleigh-Brier Creek has also stepped in to help students with a range of competitively priced products that save you money. The Slow IT Body Lotion, for example, actually works to inhibit hair growth and therefore makes body waxing in Brier Creek, Raleigh last longer.
Guests can visit European Wax Center Raleigh-Brier Creek in Brier Creek Commons at 8201 Brier Creek Pkwy #103, Raleigh, NC 27617 to find out more, or call (919) 806-5929 for more information. The Student Wax Pass is available to all with valid student I.D.
About European Wax Center
European Wax Center was founded by siblings David Coba, Joshua Coba and Jessica Coba in 2004, and is now recognized as a leader in comfortable and healthy body waxing. The Cobas developed the ultimate wax experience that features the all-natural COMFORT WAX™ developed in Paris and the 4 Steps to Gorgeous™ process -- Cleanse, Prepare, Wax, Rejuvenate. As well, features include a clean, professional environment, full-privacy Wax Suites, and exceptional service exclusively for EWC guests. Now, luxurious waxing can be incorporated into everyone's regular routine and skincare regime. European Wax Center enables everyone to feel pampered, beautiful and sexy. For more information about European Wax Center or to inquire about owning a franchise log onto waxcenter.com or like us on Facebook at http://www.facebook.com/EuropeanWax and twitter @EuropeanWax.