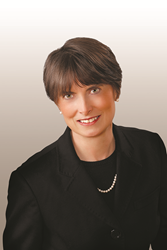 Brisbane, AUS (PRWEB) April 15, 2014
Cardno Limited is pleased to announce the appointment of Ms. Elizabeth Fessenden to the Board as a Non-Executive Director.
John Marlay, Chairman of Cardno, said the Board had undertaken a comprehensive Board succession planning process during the past year to identify a Non-Executive Director who would complement the experience and skills of the existing directors. Ms. Fessenden's appointment continues the Board's strong focus on renewal and succession since listing in 2004.
Cardno has a significant presence in the Americas, with over 5,000 staff now operating in that region and the addition of a United States resident Non-Executive Director of the calibre of Ms. Fessenden will provide valuable skills, market insight and experience to the Board.
Ms. Fessenden brings to Cardno a strong operational background, professional services knowledge, and experience as a company director. She is a strategic leader with a successful senior executive career spanning more than 20 years with a Fortune 100 global manufacturing company and with a private equity company.
Ms. Fessenden is currently a director at:
> O'Brien & Gere, an 800-employee engineering consulting firm in Syracuse, NY (Ms. Fessenden will complete her term in May 2014).
> the Advisory Board for Alloy Polymers, a privately held, multi-site plastics compounder in Richmond, VA.
Respected for her integrity and strategic thinking capabilities, she holds an MBA, a Masters in Systems Engineering and a Bachelor degree in Electrical Engineering.
"Elizabeth's experience and extensive knowledge of the North American marketplace will be valuable to our Board. On her commencement as a director, she will also be appointed to the Board's Remuneration Committee. I am delighted she has agreed to join the Cardno Board and we look forward to working with her," Mr. Marlay said.
Ms. Fessenden's appointment is effective from 1 June 2014 and she will offer herself for reappointment by shareholders at the next Annual General Meeting which is being held on 23 October 2014.