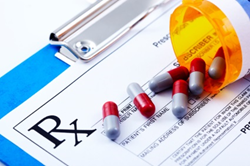 Actos was made to help regulate diabetes, but instead may cause horrifying side affects including cancer –Rudy Migliore
Commack, NY (PRWEB) April 15, 2014
Since entering the market in 1999, Actos has been Takeda's most explosive selling drug, hitting global sales of over $3.85 billion. Actos is an antidiabetic medication that is used to keep type two diabetes under control. When Actos was approved in 1999 by the FDA, the FDA ordered a 10-year safety study to assess the drugs link to bladder cancer. Actos had later been found to have a strong link to bladder cancer and the makers of Actos had failed to disclose this link. Many lawsuits have been filed against Takeda and recently a U.S. jury had come to a costly ruling.
The verdict of a Louisiana Federal jury decided that the makers of Actos hid information pertaining to cancer risks. The jury entered a verdict of $1.475 Million in compensatory damages and an astounding $9 billion on punitive damages. The cost is said to be split between the two parties, $6 billion for Takeda and $3 billion for Eli Lilly. The award is likely to be significantly reduced, as the Supreme Court has ruled punitive damages should bear a relation to compensatory damages. The verdict came in the case of Allen v. Takeda Pharmaceuticals North America Inc., 12-cv-00064 U.S. District Court, Western District of Louisiana (Lafayette) (MDL 2299).
An article in Bloomberg News released on April 8, 2014 states, "Allen alleged in his lawsuit that Takeda executives ignored or downplayed concerns about the drug's cancer-causing potential and misled regulators about its risks to protect billions in sales."
If you or someone you care about was diagnosed with bladder cancer after taking the prescription drug Actos, it is important to seek legal advice as soon as possible. Rudolph F. X. Migliore, P. C. offers a free case evaluation to find out if you have grounds for a claim to seek damages. Call (631) 543-3663 or toll free at 1-888-980-RFXM to arrange a consultation.
About Us - Rudolph F. X. Migliore, P. C.
The law office of Rudolph F. X. Migliore, P. C. has represented clients in a wide range of product liability cases in the last three decades and has worked with nationally recognized firms to reach successful verdicts. The Long Island, NY law firm of Rudolph F. X. Migliore, P. C. extends its practice of legal services to medical malpractice, defective medications, defective medical devices, asbestos, mesothelioma and lung cancer-related cases.