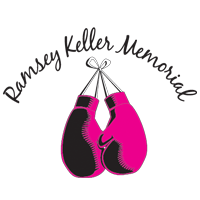 Even if it's not a financial hardship for you, we believe no one should have to write a check for their child's funeral." -Kori Keller, Ramsey Keller Memorial Founder
Billings, Montana (PRWEB) April 15, 2014
The average cost of an infant funeral in Montana is $1500.00 and last year, the Ramsey Keller Memorial did not turn away a single family in need. The memorial paid in full for 28 infant funerals, and founder Kori Keller anticipates more funding requests once the word gets out about her memorial. "One in 10 families will experience an infant loss. We are raising funds to help families in Montana pay for funeral costs, because even if it's not a financial hardship for you, we believe no one should have to write a check for their child's funeral." -Kori Keller, Ramsey Keller Memorial Founder. Each year in Montana there are between 50 and 100 infant deaths, that according to the state's vital records department.
Kori and her husband Jeff lost their daughter Ramsey in 2011 after complications with fluid retention in her body. Ramsey Keller lived for only two days, but her life has already touched so many. Kori and Jeff started the Ramsey Keller Memorial soon after Ramsey passed away and are now gearing up for the 2nd annual Run for Heaven's Sake on May 18th in Billings at Rimrock West Park, one of two main fundraisers each year for the memorial. Last year the run raised $10,000 and this year the goal is $20,000. Kori hopes to see at least 800 runners and walkers "running for heaven's sake." The run features a 5k, 10k and a half marathon. Entry fees range from $15.00 to $50.00 and runners can register on the memorial's website page: http://www.kisses2heaven.com/.
"This is so much more than just a run. It brings tears to my eyes to see so many families come out with their team t-shirts, running and walking in honor of an infant they knew that left this earth too soon. This run is truly impacting families in our own state and all of the dollars raised stay in Montana." -Kori Keller, Ramsey Keller Memorial Founder
The memorial's second fundraiser is the Pink Tie Affair, a semi-formal dinner, dance and silent auction. It is scheduled for the fall. Kori's hope is that the Ramsey Keller Foundation will grow even faster as other cities and towns across Montana start to host their own Run for Heaven's Sake and Pink Tie Affairs. Last year between the two events, the Ramsey Keller Memorial raised about $32,000. This year, the goal is $45,000.
To book an interview with Kori Keller, please contact Dianne Parker, Billings Advertising and Marketing Club (BAM) Board Member. BAM selected the Ramsey Keller Memorial as its 2014 public service project.