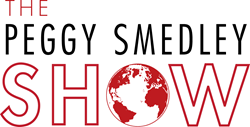 "Distracted driving is a big epidemic," according to U.S. Secretary of Transportation, Anthony Foxx.
Carol Stream, Ill. (PRWEB) April 15, 2014
"Distracted driving is a big epidemic," according to U.S. Secretary of Transportation, Anthony Foxx. "The trend is growing, particularly with younger drivers who feel more brazen about using technology while they're driving." Foxx shares his views on distracted driving during an interview on The Peggy Smedley Show today, 12 noon CT. April marks the annual National Distracted Driving Awareness Month, an initiative that aims to educate the public about the dangers of distracted driving.
According to Foxx, "Last year we had more than 3,000 fatalities associated with distracted driving and more than 400,000 accidents with it. And those numbers are staggering." Foxx is the 17th Secretary of Transportation.
Distracted driving has become a very prevalent crisis, taking thousands of lives each year. While some aim to prevent distracted driving, show host Peggy Smedley has put forth the steps she believes will end the problem once and for all. During the interview, Foxx and Smedley tackle the most recent developments in distracted driving, including the role both education and technology can play.
"That's the number one message. And, honestly, no matter what the laws are out there, no matter what the public relations campaigns are out there, the individual behavior, if we can as a culture get to a point where distraction is unacceptable to all of us..." says Foxx. "Unfortunately, we're not there yet."
"Distracted driving is an issue I have strongly spoken out against in the past, and one I will continue to advocate until it has come to an end. We have the power to stop distracted driving now, but as a society we just can't agree on what to do," says Peggy Smedley, editorial director of Connected World magazine and host of The Peggy Smedley Show. "Increased education, taking advantage of advanced technology, banning cellphone use while driving in every state, and hands-free usage must be demonstrable during licensure testing, are just a few of the proposed steps we have laid out. Now we must implement them."
"It's a whole panoply of things that take people's eyes off the ball, and we want to make sure folks understand that when they do that, when they focus on their PDAs instead of focusing on the road, they are putting themselves and other people at risk," stresses Foxx.
To listen to Anthony Foxx on The Peggy Smedley Show, go to http://www.peggysmedleyshow.com today at 12 noon CT and click "Listen Live." You can also view the recent press release regarding Peggy Smedley's steps to end distracted driving at http://www.peggysmedleyshow.com/index.php?q=node/1796.
About The Peggy Smedley Show
As the voice of M2M and connected devices, The Peggy Smedley Show is an entertaining, yet fun, resource for listeners looking to understand the issues and challenges of implementing the newest technologies both in the workplace and at home. Broadcast live each Tuesday from 12 p.m. - 1 p.m. CT on wsRadio.com, host Peggy Smedley brings her years of experience, knowledge, analysis, and sense of humor to each show. The Peggy Smedley Show features discussions with top-tech thinkers and newsmakers, offering in-depth analysis, while sharing the hottest connected-device stories and trends. To learn more, or to hear current or past shows, please visit http://www.peggysmedleyshow.com.
###