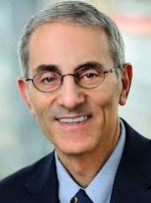 Bob's background as a nationally recognized economics and legal scholar will add significant depth to our antitrust practice.
Chicago, Illinois (PRWEB) April 14, 2014
Bob's career has focused on economic research and policy, and he has experience as an executive in the private, public, and government sectors. He began his legal career in Washington, D.C. in 1979, focusing on antitrust, administrative, and international trade litigation. In 1993, he was appointed Principal Deputy Assistant Attorney General in the Antitrust Division of the Justice Department, where he oversaw civil non-merger litigation. Among the many matters he handled in that position, Bob settled the Department's lawsuit against the Ivy League and MIT for fixing financial aid awards (United States v. Brown Univ., 3d Cir. 1993); oversaw the Department's first investigation of Microsoft's anti-competitive practices and actively participated in the subsequent settlement negotiations (United States v. Microsoft Corporation, 3d Cir. 2001); oversaw the early stages of the Department's investigation of NASDAQ for fixing dealer spreads; and was the Department's liaison to the Clinton administration's working group on telecommunications policy, which was directed by the Vice President.
Bob has served as an expert witness in numerous cases, primarily on antitrust matters, but also on matters concerning the regulation of financial institutions. He has held major executive positions at three organizations overseeing economic and public policy research: Vice President and Director of Research in the Economic Studies Program at the Brookings Institution; the same position at the Kauffman Foundation; and Director of Research at Bloomberg Government, the subsidiary of Bloomberg LLP that provides analysis and data on the impact of government policies on business. He is currently on the research advisory boards of the Smith Richardson Foundation, the Committee for Economic Development, as well as the advisory board of the American Antitrust Institute. He has also been a member of the international advisory board of the Principal Financial Group.
"Bob's background as a nationally recognized economics and legal scholar will add significant depth to our antitrust practice," noted Korein Tillery partner George Zelcs.
Bob is the author or co-author of 27 books and the editor of 14 others. He also has written over 200 articles in journals and national newspapers. His latest books include Better Capitalism, co-authored with Carl Schramm (2012); and Good Capitalism, Bad Capitalism, co-authored with William Baumol and Carl Schramm (2007), which is used widely in college courses and has been translated into 10 languages. His forthcoming book, to be published by Wiley Press in the fall of 2014, is The Trillion Dollar Economists.
Bob's educational background includes a B.A. from the Wharton School of Finance, a J.D. from Yale Law School, and a Ph.D. in economics from Yale.
Korein Tillery is an AV-rated, award-winning law firm with offices in St. Louis and Chicago that has recovered billions of dollars in verdicts and settlements in a variety of cases across the country involving securities, antitrust, pension funds, insurance, telecommunications, pharmaceuticals, environmental contamination, tobacco, computer technology, and consumer fraud. The firm has gained a national reputation for aggressively and successfully pursuing a wide variety of complex cases on behalf of its clients. More information is available at http://www.koreintillery.com