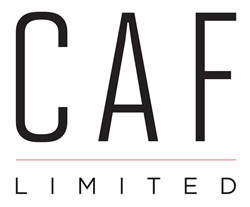 Greenwich, CT (PRWEB) April 15, 2014
Greenwich, CT: Classic Auto Funds Limited (CAF) is launching several investment partnerships using collectable classic cars as the hard asset. As a result of growing overseas demand coupled with the limited supply of unique older vehicles, the returns on classic car investments have consistently outperformed the S&P 500, and even gold over the past 10 years.
"Many investors are recognizing the rising returns in specific classic cars as a low-risk asset," said Robert Minnick, Senior Managing Partner of CAF. "But they do not have the expertise to buy the right cars, nor do they wish to store and maintain them. We're providing the investment vehicle for any individual who wants to own a piece of an Italian sports car, German sedan, or American muscle car as part of their financial portfolio."
Similar to hard asset investments like fine art or wine, CAF operates by acquiring, storing, maintaining, and then selling the classic cars for its fund stakeholders. The first fund is already underway and is called "CAF/1: The Italian Restoration Fund". CAF's restoration team is currently hard at work refurbishing a 1971 Ferrari Dino 246 GT, a 1964 Ferrari 330 2+2, and a 1964 Maserati Mistral 3.5.
The Company also plans on having additional benefits for its members and fund investors by providing insider access to a wide range of car rallies, vintage racing, concours car shows and other special events that support the classic car lifestyle. "Regardless of your net worth, it takes time to become an insider," said Michael Crenshaw, Executive Editor and Special Projects Manger for the Company. "CAF will provide a concierge-like service for members who want to enjoy their investments as a lifestyle and culture."
About CAF (Classic Auto Funds)
CAF's mission is to acquire exceptional classic cars not only for their investment potential but also for their enjoyment. In addition to managing the funds, maintaining and storing the cars, CAF provides a host of tailored experiences for both investors and the larger classic car community.
For info: go to http://www.classicautofunds.com or contact Mr. Michael Crenshaw at 914-358-9832 or via email at http://mailto:mmc(at)classicautofunds(dot)com.