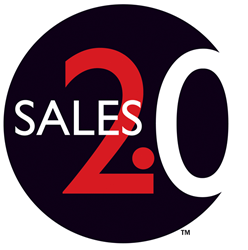 The global sales-training market was estimated to exceed more than $2 billion in 2013.
Santa Cruz, CA (PRWEB) April 15, 2014
Sales Dot Two Inc., producer of a leading industry event series for B2B sales managers and executives, has booked two speakers from Revenue Storm to present "Decoding the DNA of a Rainmaker" at the Sales 2.0 Conference. The presentation is aimed at helping sales leaders to uncover the DNA of a rainmaker, along with strategies to minimize the costs when sales talent has not been effectively identified, deployed, or leveraged.
The Sales 2.0 Conference has been hailed by Forbes magazine as one of the top 10 conferences entrepreneurs should attend in 2014.
The event, which is centered on the theme "Success in Real Time," will focus on real-time capabilities, such as marketing, analytics, social media, pricing, performance feedback, and incentive programs. The goal is for attendees to walk away with effective strategies for closing the real-time technology gap.
The presentation, "Decoding the DNA of a Rainmaker, " will be delivered by Revenue Storm's President and Chief Revenue Officer, LaVon Koerner, alongside Bob Bartholomew, Vice President of Talent Management.
To put the presentation in perspective, the global sales-training market was estimated to exceed more than $2 billion in 2013. While nearly every sales organization employs some form of training, fewer than 60 percent of all salespeople actually hit quota. Training is simply not producing a bountiful crop of successful salespeople, and rainmakers continue to be in short supply. This is because, long before training begins, sales success is predetermined by innate attributes. Great salespeople, unable to reliably differentiate themselves by what they sell, differentiate themselves more and more by how they sell. So it's extremely important for businesses to be able to identify rainmakers.
"I am consistently impressed by Revenue Storm's comprehensive, science-based approach to revenue acceleration, demand creation, and organizational alignment. This presentation is not to be missed by sales leaders who want to maximize their investment in sales talent," says Gerhard Gschwandtner, host of the Sales 2.0 Conference and founder of Selling Power.
Registration is still available for both the Sales 2.0 Conference and the post-conference workshop at https://www.regonline.com/Register/Checkin.aspx?EventID=1327453.
For more information, visit http://www.sales20conf.com/SF2014/.
About Revenue Storm
Revenue Storm is the premier revenue performance consultancy proven to help Fortune 1000 firms and their suppliers increase profitable, sustainable revenues by 10 percent to more than 100 percent – enterprise-wide.
About the Sales 2.0 Conference
The Sales 2.0 Conference showcases leadership strategies and SaaS technologies that help B2B sales and marketing leaders create more competitive teams and drive higher profit. Attendees learn how to achieve measurable success in such areas as CRM use, sales and marketing collaboration, lead generation and pipeline management, social media for sales and marketing, analytics and metrics management, customer engagement, sales transformation and change leadership, and sales process improvement.